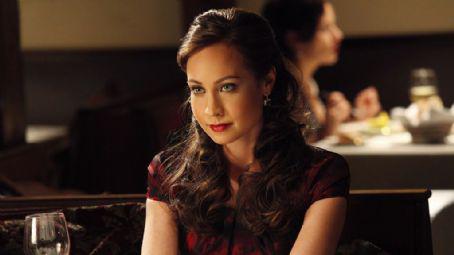 Courtney Ford is heading to the Big Bang Theory according to a report from the Hollywood Reporter. The actress best known as Bill's (Stephen Moyer) hookup turned relative Portia Bellefleur to Truebies will guest star on the CBS sitcom October 27.
Ford will play Alice, a girl who meets Sheldon (Jim Parsons), Leonard (Johnny Galecki), Raj (Kunal Nayyar) and Howard (Simon Helberg) at their local comic book store.
She may possibly be a love interest for Raj however it has not been confirmed. So you'll just have to tune in to watch!
Besides True Blood, Courtney is best known for playing the daughter of John Lithgow's character the Trinity Killer on Dexter.
Source: Hollywood Reporter.com- "True Blood, Dexter Actress Heads to Big Bang Theory"
Image Credit: HBO, Inc.