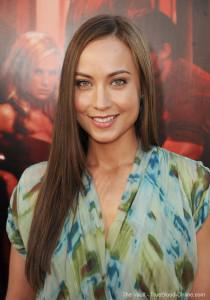 True Blood's Courtney Ford, who played Portia Bellefleur in Season 4, Bill's short-time love interest until he glamoured it out of her has a new gig.
She will guest star on CSI: NY this fall in the role of Nicole, a gorgeous car thief with a very specific set of standards: she only steals autos worth at least a quarter million bucks. She'll appear in this season's third episode.
Ford — arguably best known for playing the Trinity Killer's scheming daughter Christine on Season 4 of Dexter.
CSI: NY's seventh season premieres Friday, Sept. 23 at 9/8c.
source: tvline.com