LANCASTER – A state court on Thursday rejected Palmdale's appeal of a superior court ruling that allowed Antelope Valley Chevrolet to relocate from Palmdale to the Lancaster Auto Mall in 2010.
Palmdale sought to challenge a Los Angeles County Superior Court decision from 2010 to put "a permanent ban on any and all (financial) assistance to Antelope Valley Chevy" from Lancaster – but was denied by the Court of Appeals of the State of California Second Appellate District, according to a Lancaster news release.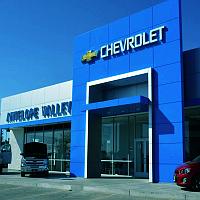 With the Court of Appeals affirming L.A. Superior Court Judge Rita Miller's original ruling, Lancaster officials said they hope this finally puts an end to this case.
"Yet another court has ruled in this matter," said Lancaster Vice Mayor Marvin Crist. "We at the City of Lancaster, as well as the Gonzales family, expect this issue to be put to rest after this appeals victory. It would be great to get past this, so both cities can work together in focusing on the welfare of the entire Antelope Valley."
Antelope Valley Chevrolet opened in the Lancaster Auto Mall in November 2010, after the Superior Court upheld Lou Gonzales' decision to locate his new dealership in Lancaster.
A news release from Palmdale on Thursday characterized its appeal as a means of stopping "Lancaster from providing financial incentives to Lou Gonzales to move his auto dealership from Palmdale to Lancaster, despite the fact that it was in violation of State law."
According to the Palmdale release, both the trial court and court of appeals ruled that the City of Lancaster violated 2003′s SB 114 law that prevents cities from using municipal funds to entice auto dealers to relocate.
"We were confident that the Court of Appeals would agree with the City of Palmdale and the trial court that Lancaster violated state law, and they did," Palmdale City Attorney Matthew Ditzhazy said in a statement. "We are disappointed that the Court of Appeals 'found' that a two year limitation was sufficient to prevent, in the words of the court, poaching of auto dealerships."
Lancaster Mayor R. Rex Parris said in a statement that the dealership has been operating in Lancaster for more than three years, creating local jobs for residents and generating sales tax for public services.
"They are doing good things for the Antelope Valley community," Parris said. "It is time to move on so that Lou and Joyce Gonzales can continue to grow and expand their very successful Chevrolet dealership in the Lancaster Auto Mall."
However, Palmdale Mayor Jim Ledford said the court ruling sends a mixed message that is sure to have implications throughout the state.
"This ruling, in essence, says it's illegal to give money to move an auto dealer or big box store from a neighboring city, if you wait two years, then it's okay," Ledford said. "That makes no sense at all."
Palmdale City Manager Dave Childs said in the city release that no decisions have been made yet regarding the various options the city may use in response to the ruling.
"The Palmdale City Council will consider its options in this matter and provide direction," Childs said.
Antelope Valley Chevrolet is located at 1160 West Motor Lane in Lancaster. More information on the dealership is available at avchevy.com.