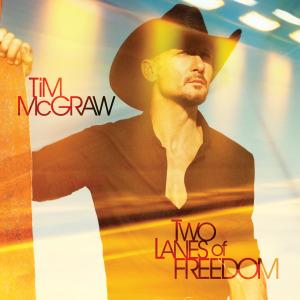 Sometimes music gets made and right away you're like – damn! And I mean damn in a good way. Right now that's exactly how I feel about Highway Don't Care by Tim McGraw and featuring Taylor Swift and Keith Urban. That's a heavyweight combination of country stardom all together on 1 track. It's not something we see often.
It's not a happy song to be frank – but it is gorgeous. The voices fit together exactly how you want them to, Keith Urban's guitar work is as good as it's ever been – and the writing by Mark Irwin, Josh Kear and the Warren Brothers is excellent country work.
One of the reasons that I love country music is that it consistently tells stories that people relate to. And one of the things that I love about music is that you don't have to identify with a song in the present moment to connect with it and love it and want to listen to it on repeat.
Remember that part in Almost Famous (I know it's a rock & roll movie, but stay with me) when William is interviewing Russell and he asks, "Do you have to be depressed to write a sad song? Do you have to be in love to write a love song?" Well I don't write music, so I don't know the answer to that. But when it comes to listening to music and loving music, I think the answer is no.
The lyrics of Highway Don't Care read like poetry to me. The kind of poetry that I tried to write when I was younger. Just a ton better. And as I mentioned before, the talent level and the execution in bringing this thing to Tim's new record are top notch.
Here's a quick shot from the song – the 2nd verse and chorus. It's a simple song, the beauty isn't in complexity. It's in the simplicity and emotion and sound.
It's a home run.
I bet you got a dead cell phone in the shot gun seat/ Yeah, I bet you're bending God's ear talking about me./ You're trying not to let the first tear fall out/ Trying not to think about turning around/ Trying not to be lost in sound but that song is always on/ So you sing along
I can't live without you, I can't live without you baby/ I can't live without I can't live without you baby, baby/ The Highway won't hold you tonight/ The highway don't know you're alive/ The highway don't care if you're all alone/ But I do, I do
The highway won't dry your tears/ The highway don't need you here/ The highway don't care if you're coming home/ But I do, I do.
Give it a listen and see what you think. I've got in on repeat – so if you see the hit count rising in real time – that's me.