Hi All,
Today I thought I would share with you a review of my favorite magazine at the moment, Country Living, not only is it the perfect for reading with a good cup of tea and a snuggly blanket, it is full of advice, style inspiration and it will make you green with envy when you see some of the houses that are showcased! Seriously sometimes the owners are the same age as me and they have these fabulous interiors – you really need to give it a read!
My favorite article of late was "Home Decor Crafts" – you all know I love to create unique items and this was packed full of great ideas. I loved this dome notion, not something I had considered before but they have actually been a design feature throughout history! This is one that I will be making and the article told me exactly how to do it, although I will be adding the clever buttons edge to my version!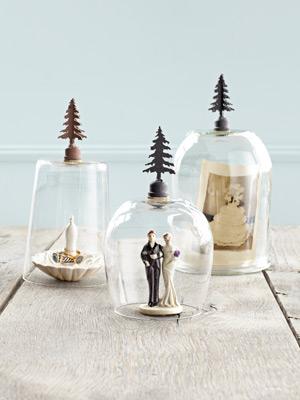 Another brilliant thing Country living do well is help me with ideas for food, drink and parties; this is definitely not my strong point so these are really useful! The Oscar Party tips they currently have are great and I will be making the bruschettas, which look easy enough for little old me!
Now to the best bit, the house tours. OK so you have to be seriously nosey to enjoy them as much as I do, because for me they are not just about looking at how someone else has added in a rug or bright color pallet, no no, it's as much about learning about the owners as it is about the homes! These tours are great for giving me a little more confidence in my own home too. As you know, my flat is a clear mix between the old and new, so this magazine never fails to give me excellent ideas for continuing this passion, and also letting me know it's ok to be different!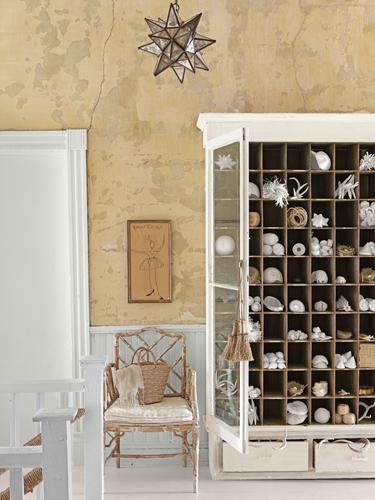 (The home of Thea Beasley)
Another nice thing is that the editors always tell you where you can buy similar if not the same items you see on their pages, I get so annoyed when I read other home magazines and they don't tell you where you can get your hands on the same!!!!
So thank you to all the people who work on this magazine as they really have given me an hour of 'me time' at the weekends! Oh and they have an online version you can view here.