This week we have some very special topics to bring to you! Can you identify characteristics of a country bathroom vanity? These beautiful items are crafted into unique patterns and style that will add a certain charm to your home. Also, stick around for 2 posts that will inspire you to begin your bathroom remodeling project this weekend! We'll walk you through a simple Modern Bathroom Makeover with big results! Finally, we have a list of 10 must-see bathroom designs that push the bounds of creativity!
Styles and themes can reflect the inner individuality of a homeowner in a special way that is close to their hearts. While preferences may vary, some of the most popular include minimalist, traditional, vintage, and modern. Country bathrooms have not received large amounts of attention but have instead remained a close kept secret!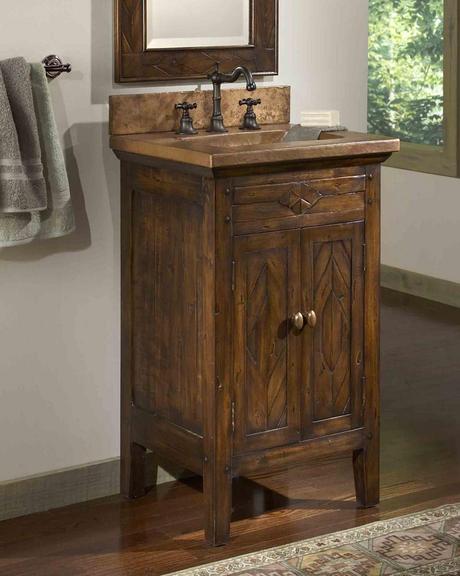 Cobre Petite Vanity
So just what are country bathroom vanities? We're glad you've asked! We wrote a blog post to bring this inviting new style to your attention. Maybe you grew up in the country or maybe you just enjoy rustic decor. These designs are filled with charm, nostalgia, and memories. Click on the subtitle link of this section to learn more!
There's something about the word "Makeover" that inherently gets people in a frenzy. Is it the suspense, the moment of revelation, or the anticipation of change that gets us excited? Regardless of what drives you, a bathroom makeover can transform your place of solitude into an oasis of relaxation. Check out this transformational Before & After of a Bathroom Makeover that was sent in by a gal by the name of Heidi! Click on the link above to see what this bathroom looking like after renovation!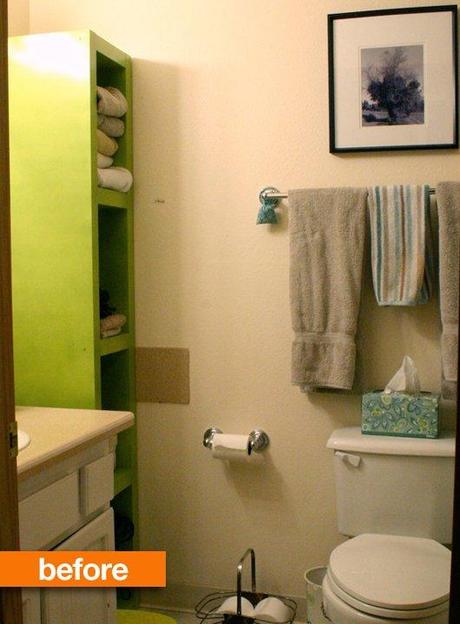 Before the Bathroom Makeover
If you're interested in updating your old-fashioned bathroom with a new modern twist, hurry in to check out our clearance selection on thousands of high-quality Modern Bathroom Vanities! Shop from the comfort of your home and enjoy the benefits of free-shipping on all orders!
10 Amazing Designs that You will Fall in Love With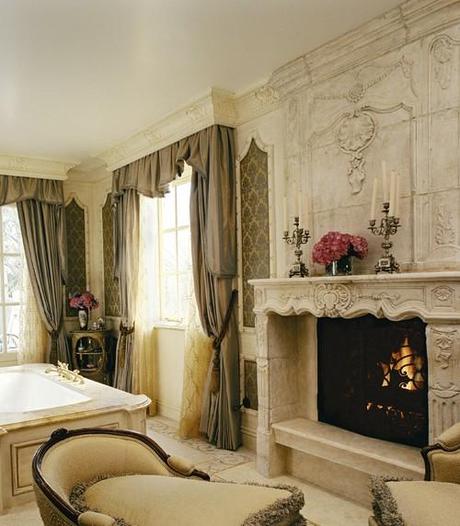 Draped Windows and a warming fireplace.
Bathroom designs do not have to be bland, cookie-cutter imitations of what is perceived to be in style at the moment. Instead, designs should be timeless and evoke a special feeling for you! Here are 10 incredible bathroom designs that will do just that and more! Some of these are unconventional and add elements like fireplaces, sofas, glass walls, gigantic stone boulders, & more.
These alluring bathroom arrangements will open your mind to the possibilities and help you think outside of the box! Click on the subtitle link to this section to view high-quality photographs!
About this Post
Written by Cheryl Khan who is an interior designer and freelance writer who resides in sunny San Diego. Her favorite beach is La Jolla Shores and she loves the Wild Animal Park!