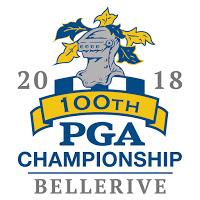 During the final round of the PGA Championship, golf fans could not help but watch Tiger Woods and conjecture that his old form has returned; his putting was terrific and his confidence was high...he was even smiling!
There were a few mistakes which Woods made, however, which we all could learn from to make Tiger, and the rest of us, better golfers.
Many of my golf blogs emphasize the overall importance of putting in scoring low - well, Tiger Woods had that part of his game under control, rolling one-putts on Sunday from both near and far.
What Tiger could have done better to edge out a win was to keep his ball in the short grass. Woods made his Sunday round much more difficult than it had to be - whether he pitched out from under trees, or navigated to every bunker with his ball, Tiger had the shot needed to get that ball out of trouble and back into play but he missed a few opportunities to get onto the green and close to the pin.
What the amateur golfer needs to remember is that we are NOT Tiger Woods - we cannot get our golf balls out of deep rough and onto the putting surface with the same strength and finesse as the former number one golfer in the world  - we are lucky if we can get our ball out from behind a tree and back into play! What can we do? We can play smarter golf, picking our targets using the right club for the job.
Although I am writing about his Sunday round, Tiger Woods could have putt better earlier in the tournament; he didn't convert his short putts on Saturday, which ultimately cost him the PGA Championship.
ESPN stated, "Woods had six putts of 20 feet or shorter for birdie on the back nine (Saturday) and made none. That includes a 4-foot miss after missing a 20-footer for eagle on No. 17. It was a massively squandered opportunity, one that could easily have seen him grouped with Koepka in the final pairing."
For Tiger Woods (and for the rest of us), the lesson learned is to make every shot count; a four-foot putt on Saturday is as important as an approach shot onto the green on Sunday.
One final thought which comes from the above golf tip comes from Brooks Koepka, winner of the 2018 PGA Championship. "To duel it out with him, I don't think I ever dreamed of that situation today." If Tiger would have made it into the final group with Koepka and played his game, would Koepka have maintained a mentally strong attitude and won? Tiger Woods' mental game seems to be as strong as in the past so these two golfers would make an interesting pairing, don't you agree?
Follow Golf4Beginners on Twitter and feel free to add your thoughts into the comments section of this golf blog.