The beautiful green flora which we experience today may all be down to one hungry alga with a mouth billions of years ago new research has shown.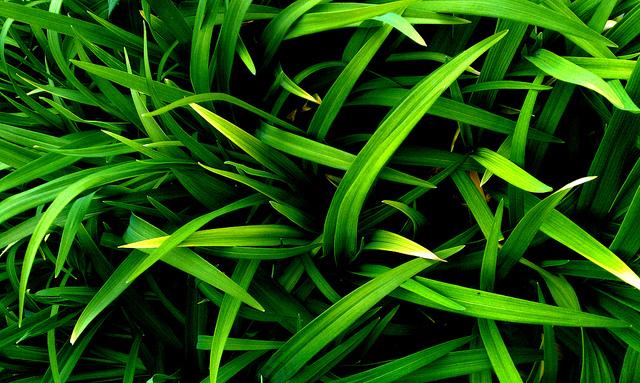 Image courtesy of Georglnfanger

Plants cells are dissimilar from animal cells in a variety of ways. One main difference is that plant cells consist of intracellular structures called plastids. Plastids are a site of manufacture and storage for important chemical compounds within a plant cell. Plastids often contain photosynthetic pigments which determine the cells colour, creating the distinct green color we associate with plants today. Plastids can develop into several variants depending on their function; the most common is a chloroplast, a structure well known for its important role in the physio-chemical process photosynthesis.
Plastids are thought to have originated from the endosymbiosis of cynobacteria ancestors. These were free-living, photosynthesising bacteria that were engulfed by the earliest algae over a billion years ago. They have continued to live inside algae and their more complex plant descendants ever since. While the origin of eukaryotic photosynthesis was undoubtedly a fundamentally important evolutionary event in Earth's history, without which much of the modern marine phytoplankton would not exist, the cellular processes that shaped this initial plastid genesis remains largely unknown. We do not know of a plant or alga species that can swallow a bacterium.
Now Shinichiro Maruyama of the National Institute for Basic Biology in Okazaki, Japan, and colleagues think they have found one. The pair studied Cymbomonas, a single-celled alga which belongs to one of the oldest algal groups. Cymbomonas was subjected to a variety of environmental conditions, to grasp how its environment changed the way in which it feeds. It was found that Cymbomonas survives under normal conditions by carrying out photosynthesis. However, when Cymbomonas was grew under lower light levels it took to eating bacteria. Rather than extending a 'blobby' arm to grasp its prey like other single celled organisms, it utilized a mouth-like opening and a tubular channel to transport and digest bacterial cells. Cymbomonas would suck the bacteria up into the feeding tube and into its vacuole chamber, a sort of microscopic stomach. It is suggested that the first alga may have taken up the bacteria in this way but not digested them.
This mode of phagocytosis, differs from those displayed by many other eukaryotes, including animals, amoebas, and ciliates. These results provide a key insight into the first phagocytosis step during the origin of the photosynthetic eukaryotic cells. Considering the formation of plastids in plant cells, allows us to understand why the flora around us is the color it is. It is incredible that the work of such a tiny organism billions of years ago, has painted the color of flora we see today!
By Jennifer Pearson-Farr
Learn more about environmental science by joining a conservation project with Frontier.