Corned beef hash made with extras from your brisket along with potatoes and onion makes a wonderful breakfast topped with an egg.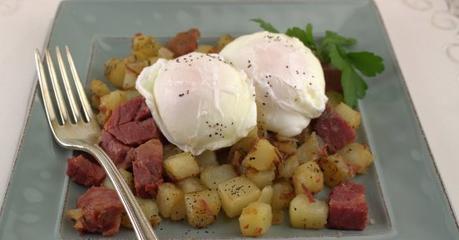 Corned Beef Hash
By Sue Lau | Palatable Pastime
Corned beef hash is my recipe of the day with the From Our Family Table blogging group. I make this recipe often, as I always have a little corned beef after making a brisket, and even when I don't, cans of corned beef are a pantry staple.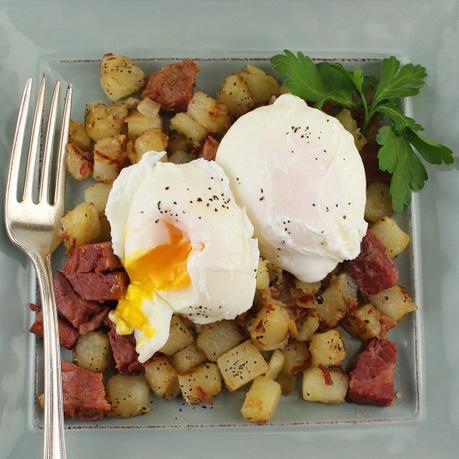 Making hash is a cinch. It is basically chopped and browned until the potatoes are done. You can use leftover potatoes to make this, but brown your onions first, and the potatoes then need only to be browned themselves, like brown and serve sausage.
Hash is always the most wonderful topped with a poached or fried egg. And these I vary depending on my mood (but I always like a runny yolk).
The poached eggs seem to be a subject of fear among the masses. And really. There isn't much to it if you know a few things.
First- about eggs. They contain albumin in the eggs when they are fresh is what keeps the uncooked white in a clump. This is very good for cooking poached eggs. If your eggs are older, the albumin shrinks from the membrane and the eggs tend to be more watery, which you don't really want the egg running all over the place when you are poaching your eggs. So use fresher eggs for poached.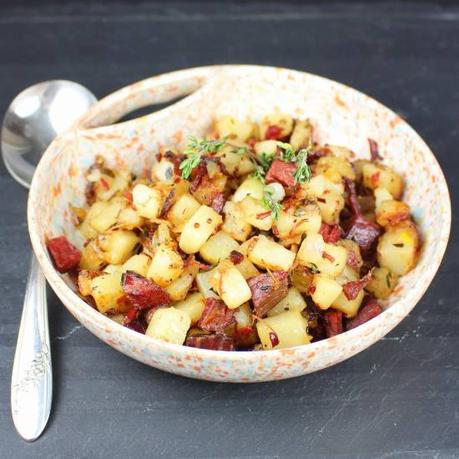 And what to do with those older eggs that have been sitting in the fridge all week?
Let me tell you something else you may not know, especially with Easter coming up soon. In older eggs, when the albumin shrinks away from the shell, surprise! When the boiled are peeled, they tend to stick and tear LESS. Yep. That's the secret. For Easter, make sure you buy your eggs about a week before you plan to dye eggs or you will regret it. You *might* get lucky and buy ones that have been sitting around (there is a big market for having lots of eggs for sale just before Easter and guess how they do that?)
But back to the poached eggs- a couple other things help your egg out when poaching it. One is the vinegar- which doesn't (or shouldn't) make your egg taste funny. And the other is swirling the water, which holds the white closer in while the simmering water first starts to set the exterior of the egg. And the last thing I should mention (for obvious reasons) is not to use an egg with a broken yolk. Save that one for baking, scrambling, omelettes, fried rice, or hard cooked fried egg sammies.
Now all this being said, you should be ready to tackle your poachy breakfast. 😉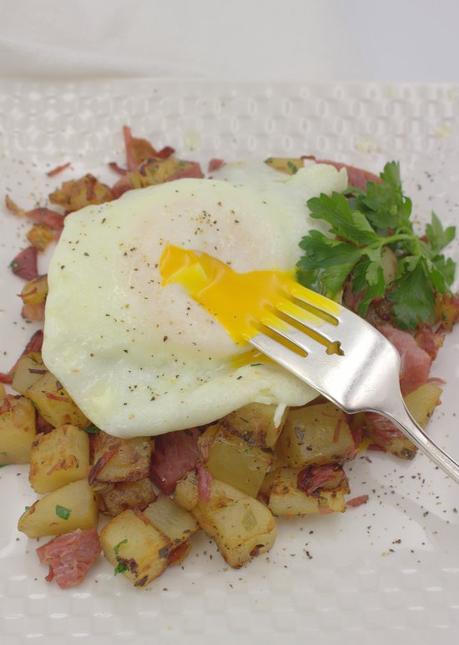 Breakfast for Dinner Recipes
We share Recipes From Our Dinner Table! Join our group and share your recipes, too! While you're at it, join our Pinterest board, too!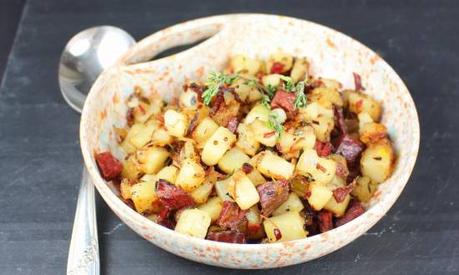 You might also like: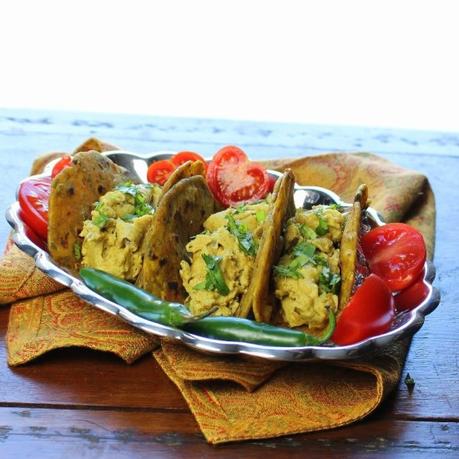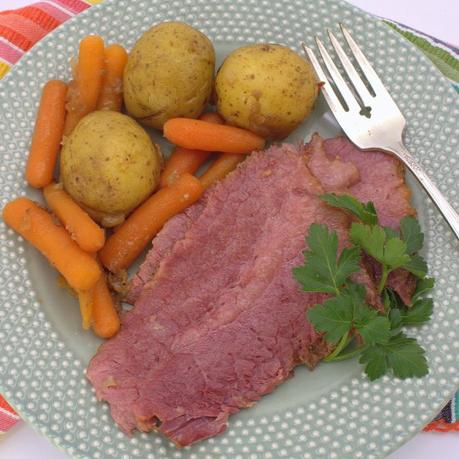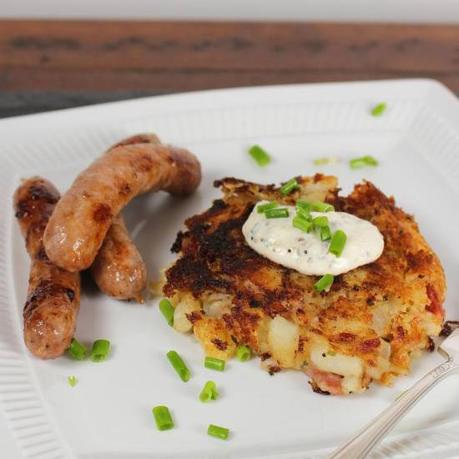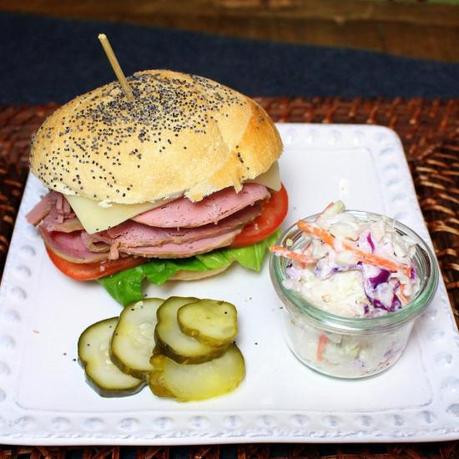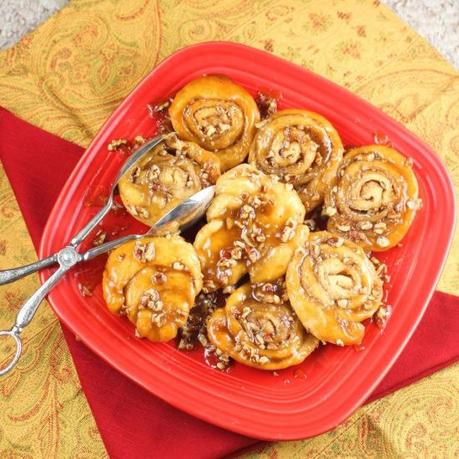 Corned Beef Hash
Corned Beef Hash