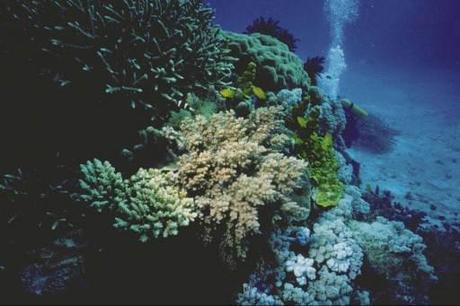 Two small islands that were a part of South Asia's first marine biosphere reserve have sunk into the sea, most likely due to excessive coral mining. The islands lay in the Gulf of Mannar between India and Sri Lanka, a region widely considered to have some of the world's richest marine biological resources.
The region is protected as part of the Gulf of Mannar Marine National Park which covers an area of nearly 216 square miles. Unfortunately fishermen have been illegally mining the coral reefs for decades which has ultimately lead to the collapse.
"The absence of any regulations prior to 2002 led to illegal mining of the coral reefs, which came to an end when environment protection laws were enacted" said S Balaji, the chief conservator of forests and wildlife for the region.
Mr Balaji also asserted that rising sea levels caused by the onset of global warming was a cause for the submergence to take effect.
This conclusion has been questioned by Simon Holgate from the Proudman Oceanographic Laboratory in Liverpool though. His observations of the area show that the sea levels in the area in question have been rising slower than the global average.
"I think that global sea level rise had little impact on the disappearance of these islands and it must be due to other reasons, possibly the mining of coral reefs." said Simon.
The Gulf of Mannar contains about 3,600 species of marine flora and fauna and contains ecosystems such as coral reefs, mangroves and seagrass.
If you are interested in marine conservation and want to get involved with a protected marine park then why not get involved with our Tanzania project on Mafia Island.