Now, I am not one to stand in the way of democracy or people's freedom to develop themselves, but there is a limit….at least I hope so.
Today sees the announcement from 33 year-old Katie Price (AKA Jordan) that she would like to be the elected Police and Crime Commissioner for Hampshire Police. I wonder what the current Chief, Alex Marshall (@hantschiefalex), would think about someone like Katie being responsible for electing his successor or his counterparts in other forces.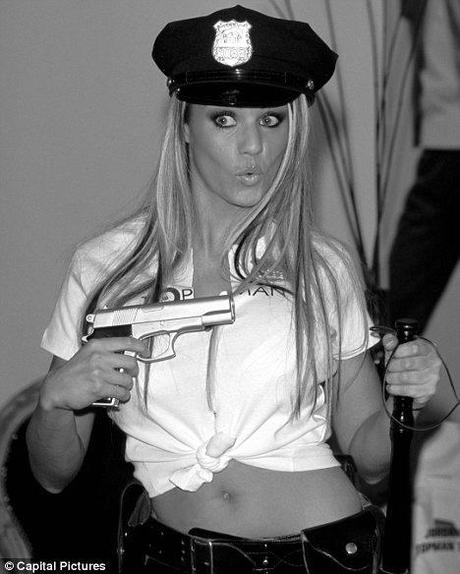 For the uninitiated the role of the PCC would include the following responsibilities:
* set the strategic direction and objectives of the police force with the Chief Constable hold the Chief Constable to account
* decide the budget and set the precept, along with the Policing and Crime Panel
* appoint the Chief Constable
* maintain an efficient and effective police force for the police area;
* provide the local link between the police and communities
I have to say that I would have some significant concerns about Katie Price understanding or even being able to spell Strategic Objectives. With Police forces across the country being put under enormous financial strain do we really want someone holding the key to the safe that spends £6000 every three months (or the equivalent of the take home pay of a 10 year PC) on hair extensions and doesn't even understand online banking. She admitted in October this year to spending £288,000 on her hair over the last 12 years!
I have a real concern that the election process will become a z-list celebrity scrum and the political equivalent of "I'm a Celebrity". There are no apparent safeguards in place to prevent this becoming a disastrous popularity contest. Other potential candidates such as television presenter Nick Ross appear to be far more suited to the role, but may well lose out if the results of the election come down to who is most prepared to shamelessly whore themselves to the media.
When asked about her potential candidacy, Katie Price said:
I'd love to be a detective – that would be my dream job – and autopsies, anything about that. I'd like to go to a murder scene and try to work out what's happened. I actually looked into how to be a detective once, but you have to join the police first.
Really Katie?
This is not just a whim though…Katie appears to have had a long[ish] term interest in [her perception of] Policing, telling the Sun in July:
My dream is to go to really dark prisons where you see rapists, paedophiles, Hannibal Lecters, murderers and get inside their brain
It has been suggested by a Police source who has contacted the Guardian newspaper that Price moved from Sussex to Hampshire as she felt that she would be a more successful candidate there. I wonder how long it would be before she started trying to re-vamp the uniform. Cops in corsets anyone?
All I can say is that I hope common sense prevails and that, if and when these elections go ahead, there are a number of sensible candidates and that the public vote for someone who can actually do the job rather than someone who appears to be perpetually searching for the next media opportunity. I would hope that her previous career choices might present some conflict of interest that would bar her from standing for election.