The Spanish football federation has decided that this year's cup final will be held at Atletico Madrid's stadium, after taking weeks to make their decision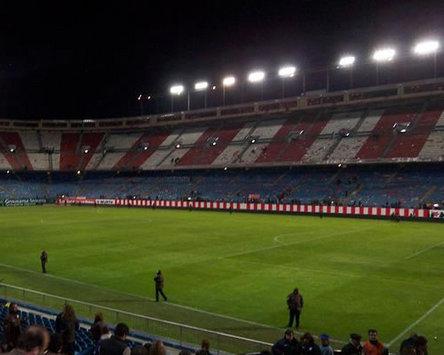 The Spanish football federation (RFEF) has decided that the 2012 Copa del Rey final betweenBarcelona and Athletic Bilbao will be held at the Vicente Calderon.
The match was initially scheduled to take place at the Santiago Bernabeu, but was moved to another venue as Real Madrid's stadium was unavailable due to planned maintenance.
Barcelona and Bilbao failed to reach an agreement on where the final should be held, but RFEF has now ended all uncertainty by naming Atletico Madrid's ground as the location for the encounter on May 25.
The Vicente Calderon received 22 out of the 40 votes, while the Estadio de La Cartuja (Sevilla) got 14 votes.
The Copa del Rey final last took place at the Vicente Calderon in 2008, when Valencia beat Getafe 3-1.