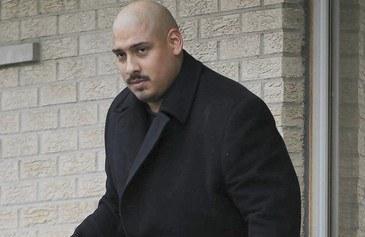 Think Progress

via Daisy Deahead

Chicago Police Officer Gildardo Sierra will not face any criminal charges for the killing of an unarmed man, Cook County prosecutors announced Tuesday, despite video footage that showed Sierra standing over the victim, Flint Farmer, and shooting him multiple times. Prosecutors concluded that Sierra may have reasonably mistaken Farmer's cell phone for a gun, and therefore was justified in firing off all 16 rounds in his gun at the unarmed man.

Farmer was Sierra's third shooting in six months, yet the officer remained on the job. The video showed Farmer lying on the ground bleeding as Sierra shot three bullets into his back. An autopsy later determined those three shots in his back were the fatal wounds.

Sierra eventually admitted that he drank "multiple" beers before he went to work that night. However, the city waited more than five hours after the shooting to give him a breath test, so there was no way to tell if he was impaired during the shooting.