It's been quite a few years since I've been to the Algarve, but despite that I still remember the yummy food. I first went at the age of four, and have been for multiple family holidays since (staying in a well-known-but-not-for-good-reasons resort).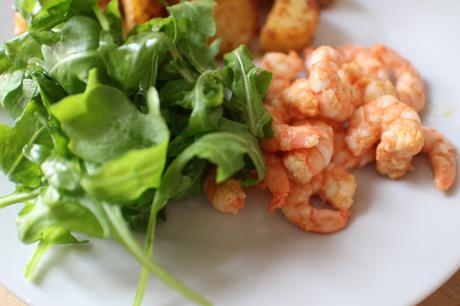 Lots of seafood, well-flavored dishes, stews, and beautiful bread spread with sardine paste or garlic butter (not made for romantic holidays, these dishes!), finished with the Creme Catalana. Just perfection!
I was challenged by Jet2Holidays to come up with a meal from the Algarve, something new to add to my meal repetoire that I wouldn't usually think about making. My first thought was a cataplana – a seafood stew usually made with tomatoes. In the end I went more simple, with some simple prawns and potatoes.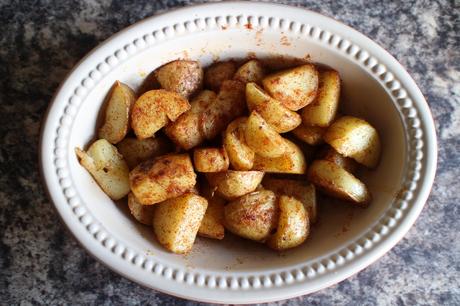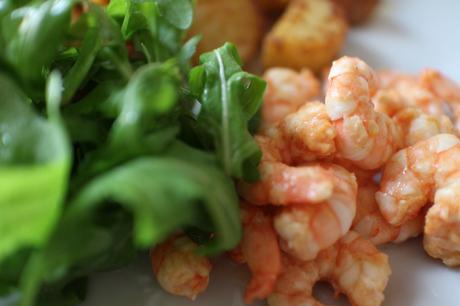 My aim was to skewer these prawns and grill them, but a quick trip to London resulted in me standing at the checkout at 7:30pm buying them. Peckish and tired, making skewers wasn't going to happen – and this dish we made was ready to eat just about 8pm making it perfect for post-work entertaining. Not that I do much of that, but I can dream!
Ingredients
Raw king prawns
250g new potatoes
Red chilli
Garlic puree
1 lemon
Paprika
White wine vinegar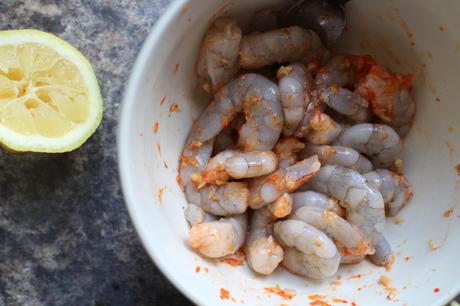 Marinate the prawns for as long as possible, up to 24 hours. Simple grate the zest of the lemon and the chilli into a bowl, add 1 teaspoon of garlic puree, 1/2 teaspoon of paprika, and the juice of half the lemon. Toss the prawns through the mixture, cover and leave.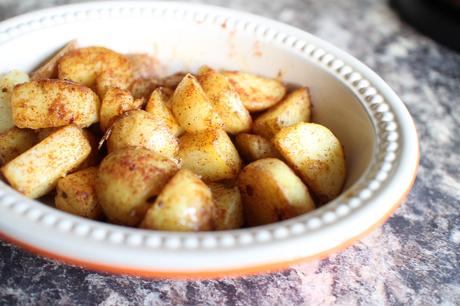 Cube the potatoes and par-boil for around 8 minutes. Drain, then fry in the little oil until starting to crisp. Add the juice of the rest of the lemon, a little garlic and a good tablespoon of paprika. Keep warm in a low oven.
Wipe the pan out and heat over a high heat. Add the prawns and cook until just pink – around 30-45 seconds on each side.
Serve the potatoes and prawns with a simple green salad – ours was just rocket tossed with lemon and olive oil. Eat, preferably outside enjoying the sunshine and warm evenings.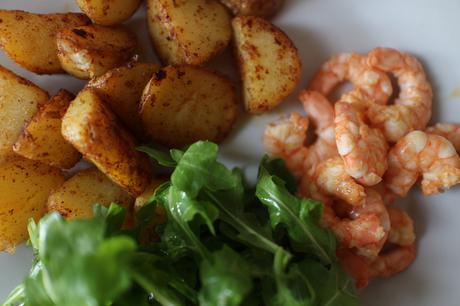 This is such a great light dish for summer, and it's so quick too. I always forget how much I enjoy prawns! Perhaps not truly from the Algarve, but it definitely reminded me of those lovely holidays!
Disclaimer: I was provided with money for ingredients by Jet2Holidays. As ever, all opinions are my own – as is the recipe.
Have you ever been to the Algarve? What's your favorite holiday food?