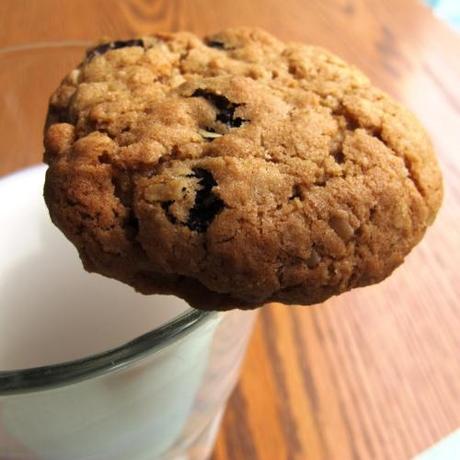 Haikus are tricky
Butter and sugar taste good
And haikus don't rhyme
Have cookies with milk
I like mine with a cuppa
Or with a haiku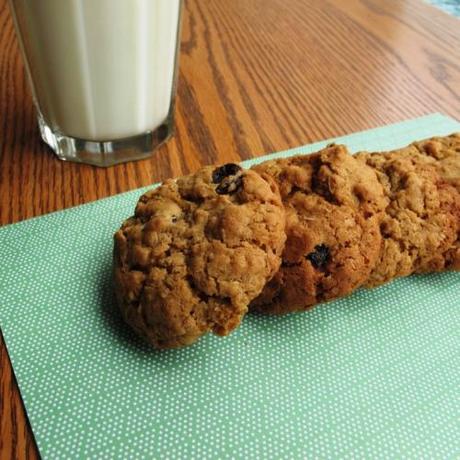 Stuck for ideas
I used my BigOven App
To find these cookies
It's my Gen Y way
I want instant recipes
Search-able by phone
So now I've combined
Japanese poetry style
With app for cooking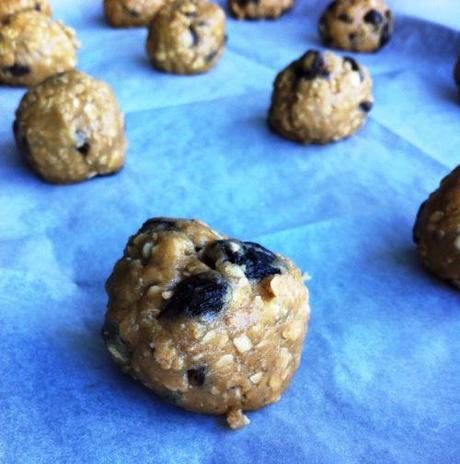 Waiting to be cooked
If haikus offend
Get off your bloomin' high horse
And try do better
Leave me a comment
With your own haiku effort
And best gets a hug*!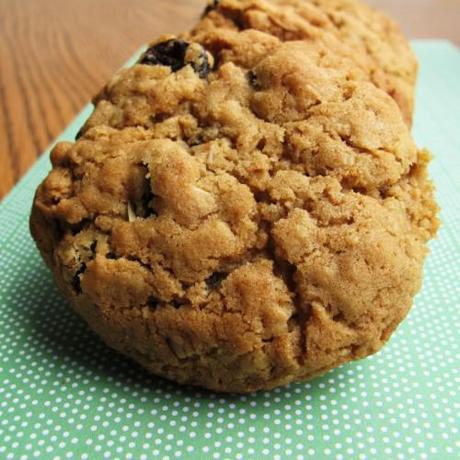 *hug may or may not be virtual.
Ingredients
115 grams butter, softened
¾ cup brown sugar, firmly packed
¼ cup caster sugar
1 large egg
2/3 teaspoon vanilla essence
¾ cup flour
½ teaspoon baking soda
½ teaspoon cinnamon
1 ½ cups quick cooking oatmeal, uncooked
¾ cups sultanas (or raisins, if that's your kinda thing)
½ teaspoons salt
Method
Preheat oven to 180 C and line cookie trays with baking paper.
Beat together butter and sugars until creamy, add egg and vanilla and beat well.
Add flour, baking soda, cinnamon and salt and mix well.
Stir in oatmeal and sultanas/raisins until well blended.
Drop rounded tablespoons of mixture onto baking paper and bake for 10-12 minutes, or until golden brown.
Cool one minute on tray, then transfer to rack to finish cooling.
Makes: One day I will learn to write this down while baking. I think it made 40.
Healthy:  If you make 40 it's 72 calories a cookie.
Storage: Will keep for a week or two in an airtight container. I had mine for a couple of weeks and they stayed fresh.
Source: Modified from BigOven, accessed through their handy App.