There's new life at Cross Street Market, you guys, and I'm FIRED UP to tell you all about it! I am SO excited about this for several reasons, but one of the main ones is that our indoor market here in South Baltimore is now open 7 days a week, and there are now 4 new stalls, ready to serve up some exciting fare. The nature of a pop-up shop is transitory, but lets enjoy them to the fullest while Caves Valley Partners (CVP) works through the long-awaited and extremely controversial redevelopment of the market, shall we?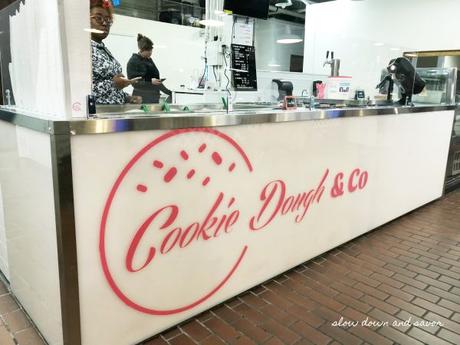 Cookie Dough & Co. was the first of the pop-ups we chose to visit, mostly because IT'S COOKIE DOUGH! THAT YOU CAN EAT! I mean... Anyway, the Cross Street Market location is the second location for this safe-to-eat raw cookie dough concept, and from what I understand is they'll have about 5 to 9 flavors of edible cookie dough on a given day.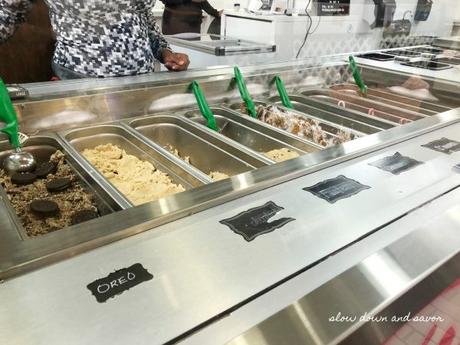 You can order them in a cup - a super cute Chinese take-out container - or a cone, and there's a variety of toppings to choose from, like candies and cereals, and of course, sprinkles.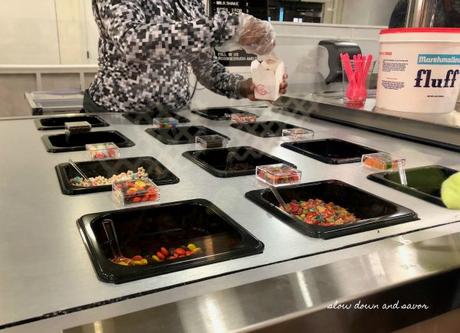 Then your order is finished off with a shot glass rimmed with marshmallow fluff and sprinkles, and filled with cold milk straight from a tap.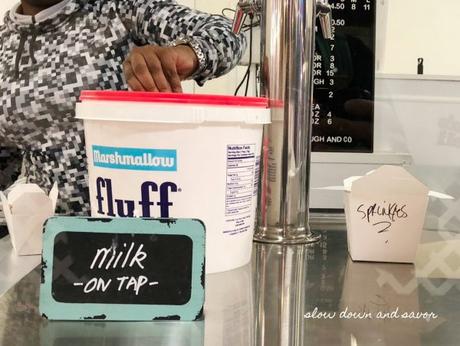 I couldn't get over how cute everything was, and then from there, I couldn't get over how absolutely tasty everything was.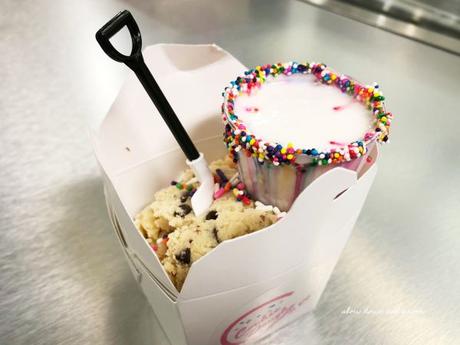 My oldest son ordered classic chocolate chip cookie dough, simply topped with sprinkles. He was kind enough to let me have a couple of bites, and yum, YUM.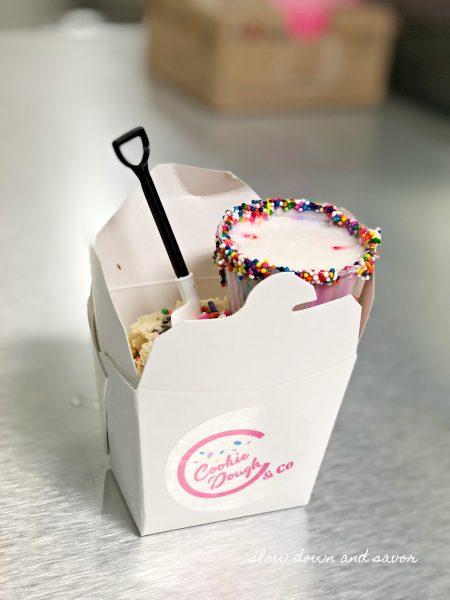 It was absolutely delicious. I couldn't help but feel so sinful eating raw cookie dough, like I used to back in college, but this time, it was risk-free.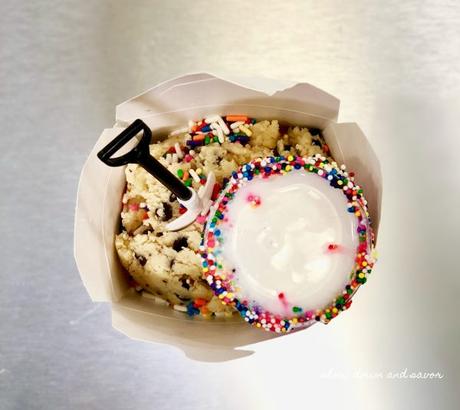 The portion they gave us in the container was generous, and Major was able to enjoy his cookie dough throughout the afternoon. He's never been good at saving things for the next day, but he did make it last quite a while.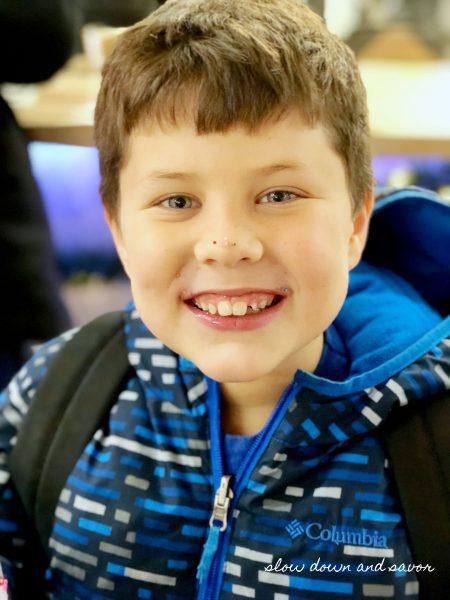 It was safe to say that Major LOVED the treat, and I am excited to have them here. Cookie Dough & Co. will be open Monday through Saturday from 11am to 7pm. I can't wait to try some more flavors!


Latest posts by Katie (
see all
)