Conversation Piece Spotlight: An Interview with Kim Reddin of the National Onion Association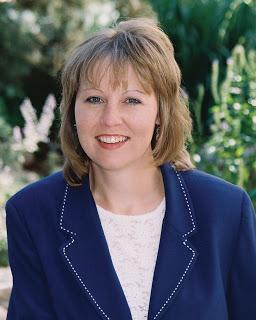 Hey y'all... did you know that onions have a publicist?
Yeah, onions have moved up the food chain and are rockin' it better than I am. I don't even have a publicist! But onions sure as heck do. 

I recently got the chance to have a chat with onion expert extraordinaire, Kim Reddin, the woman who a lot of people know as "the Onionista" - the Director of Public & Industry Relations at the National Onion Association. 
Kim talked about some of the amazing facts about onions and upcoming onion events around the country (yes, they do have them), all of which I'm excited to help her to promote -- for the vegetable that often gets a bad rap, the onion. If you love onions like I love onions, then you are in for a special treat. This interview might surprise you. So, be sure that you have ample time to read and absorb Kim's interview answers. And in the meantime, you can take a look at some photographs of Cater-Hater's favorite, onions.  Stick around till the end because Kim has some great advice for all of you onion lovers out there.  When I recently got the chance to chat with "the Onionista", Kimberly Reddin of the National Onion Association, we talked about some of the amazing things on the horizon for onions. You know in some regions of the country grilling season goes on all year round. And you know what that means, don't you? You can fire up the barbecue and grill yourself some onions any time! 
Cater-Hater Note: This interview went what I'll call a little "South" and got kind of strange when I asked the question that you'll find below about GMO's (Genetically Modified Organism's).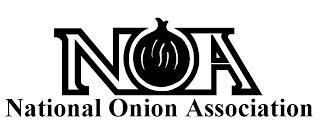 The Nat'l. Onion Association, Founded in 1913
Stick around till the end of the article because Kim has a really cool gift that she wants you to have. It's great advice for onion chef types of all levels! If you love onions as much as I do, you'll be interested to see the onion pictorial below that features some absolutely gorgeous beauty shots of a Cater-Hater favorite, onions.
An Interview with Kimberly Reddin
See Kim's interview below. It's right after the onion beauty shot pictorial…
---
CH:

Do you always get asked the same questions about onions? If so, what is the number one question you  get asked?

Onionista: I get lots of questions about onions and some raised eyebrows when people discover the U.S. has an association for onions.  After the amazement, most people want to know if I have any tips for cutting onions with less tears.  My best advice is chill the onions prior to cutting, use a sharp knife, and make quick precise cuts. That's what chef's do and it works!
---
CH:

We know you've got all the goods on onions, Kim. Please share what you know concerning the onion "

nutrition factors", that speaks to 

why people should include them more often into their diet? 
Onionista: On the general side of nutrition, onions are a versatile, affordable vegetable that you can get year round.  From raw to caramelized, they add layers of flavor.  So, if you're simply trying to add more fruits and veggies – onions can help you get there – with flavor!  On the nutrition and scientific side, onions are high in Vitamin C, a good source of fiber, and a natural source of flavonoids - most notably quercetin.  Preliminary research that has been done with quercetin has shown to help reduce chronic inflammation associated with an increased risk for cardiovascular disease and arthritis.  Onions have other chemical compounds which research shows may reduce the risk of some cancers, the risk of osteoporosis, and help regulate blood sugar levels.  While these studies are promising, more human research trials are needed before any specific conclusions can be drawn about how onions or their chemical compounds protect or reduce the risk of a disease or health condition.
CH:

Finish this sentence with the first thing that comes into your mind. 

They say never peel an onion without... ? Along 

with that question, what should we know about onion bacteria? And what about prepping and cooking with onions

?

Onionista: Wash the outside of the onion before peeling. Why? Even though we don't eat the peel of an onion it should be washed. When you cut onions or other produce with a skin, rind, or peel any bacteria can be transferred to the inside flesh with your knife.  You should also peel these items on a separate surface than where you will be cutting them.  The skin or peeling may have dirt that could contaminate your cutting surface.
There is a myth circulating the internet that onions attract bacteria.  That is false. There is not any scientific basis that cut onions are a magnet for bacteria. According to the Center for Food Safety at the University of Georgia, juice released from cut onion is known to kill or inhibit the growth of several types of microorganisms, including some capable of causing human illnesses.  When cut, onions release compounds that do not promote pathogen growth. This is the same compound that causes our eyes to produce tears.
When handled properly, cut onions can be stored in the refrigerator in a sealed container for up to 7 days.
CH:

If you had to guess, how many onions would you say people consume in a year - locally, nationally, and worldwide? 
Onionista:

American's consume approximately 20 pounds of onions per capita every year.  That translates into 450 semi-loads of onions used every day in the U.S.  World-wide, the average 

onion

 consumption calculates to approximately 13.67 pounds of onions per person. Libya has the highest consumption of onions with an astounding per capita average consumption of 66.8 pounds!
CH:

It's ironic that there are certain genetically modified vegetables, namely corn, soy, and beets that are burning up in the heat of the summer sun and that the drought has been devastating the entire Midwestern region (of the USA) this year. 
Vegan and vegetarian Cater-Hater readers, and our carnivore readers alike, have to wonder where the NOA stands on the subject of GMO (Genetically Modified Organism) grown food? Is there any 

development

 concerning onion farmers growing GMO onions? And if not, do you know if onion farmers or onion farming organizations are being approached about this as a future possibility? 
Onionista: I do not wish to respond to this question. 
---
CH:

Eating onions has many upsides that I'm particularly glad to learn about. In fact, as a big fan -- I think onions make for a good conversation actually. Are they something that you've always enjoyed or did they have to grow on you? 

Onionista: Good question Carlo!  I've always liked onions, but my appreciation for them has grown steadily over time.  My mom taught me how to cook and learning how to cut an onion is an essential part of that process since so many recipes include onions.  "Throw togethers," as my mom called any meal she created without a recipe, usually included onions, and I learned from those "recipes" how onion's versatility and flavor added to different dishes. Then, when I moved away from home and began to cook on my own I think my appreciation jumped up several more notches.  I remember making a casserole from memory when I was in college.  It was one of those recipes my mom made frequently and didn't have an exact recipe.  I was kinda home sick and I remember as I was making it how much I was looking forward to bring that taste of home to my plate.  I was so disappointed when it didn't taste anything like I thought it should so next time I was home, I asked my mom to make that casserole. Guess which ingredient I had forgotten?  Yup, the onion!  How I ever forgot that, I don't know.  One things for sure, it hasn't happened since!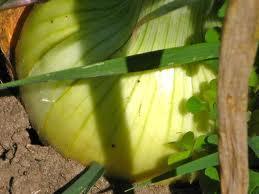 That brings us to present day and I can certainly say my appreciation for onions has grown ten-fold or more.  I've learned so much about how onions.   From how they grow and all the work that goes into raising a crop, to all the nutritional benefits of onions it's hard not to love onions like I do.   Funny thing is, I think there's room for more onion love.  They continue to amaze me and I'm still learning things about onions from the field to the plate, so I don't think I've reached the zenith for my appreciation of onions.
CH: It seems like The National Onions Association is an great organization to be a part of. As the Director of Public & Industry Relations, I bet you get to go on some interesting road trips. Do you enjoy traveling and sightseeing on behalf of the NOA? Onionista: The bottom line is that I have a great job!  I like all the aspects of my job, including the travel.  While I don't really get to do a lot of sightseeing – onions are grown from coast to coast so I do get to see a lot of countryside when I visit the different growing areas.  I also participate in different consumer, retail, foodservice, and culinary education conferences.  Those events often happen in metro areas and occasionally in resort type locations.  When time allows, I do manage to squeeze in some fun, but remember traveling for work is still work!  Sometimes you see the airport, the taxi, the hotel and the conference center and not much else.  What I like about travel is the people I meet, and the change of pace.  What I do when I travel keeps me in touch with what's happening and what's important to the members of the onion industry and consumers.  For me, that's important stuff! 
CH:

People really love their pets. What can you say to Cater-Hater readers about feeding onions to dogs? Is this a good thing? Or, is this a big taboo? 
Onionista: Ask your veterinarian for the facts, but generally they do not recommend feeding "table foor or table scraps" to animals as they have different digestive systems.  Their bodies do not handle food the same way our bodies do.  Onions are one of those ingredients.  
Dogs should not consume onions; they can be harmful, even deadly to your pet.
CH:

As wonderful as onions are, I'm sure they're the main focus for The National Onion Association - but tell us, what other things are the NOA focused on? From planting and growing onions to the various types of varieties, is there a genre of onion you favor the most? 
Onionista: 
The NOA is a multi-faceted organization with five major objectives: 1.

  

Compiling and disseminating 

onion

 industry information 2.

  

Increasing the visibility and consumption of onions

3.

  

Tracking federal legislative and regulatory issues

4.

  

Monitoring international trade

5.

  

Conducting industry wide educational conventions

Essentially, the association has two main purposes: to represent U.S. 

onion

 producers and their agricultural interests around growing and marketing the crop and second to communicate and educate consumers about onions. From home consumers to retailers, commercial and non-commercial foodservice establishments and culinary schools the association develops materials and publicity to communicate about onions.
CH:

A question that everyone probably loves to ask the Onionista; what's the best part of being the onion publicist?
Onionista: I have such a great job it really is hard to pick just one thing.  What I love most about my job is that I am involved in agriculture and I get to work and meet a lot of terrific people.
CH:

What is your favorite onion drink or onion cocktail?
Onionista
: A Gibson Martini, of course!
CH:

And finally, what advice would you give to our readers who are trying to get used to the idea of incorporating more onions into their daily meals?
Onionista: Kudos to you! Just remember if you don't like them one way, try them another way.  Since they can be prepared so many ways (raw, roasted, marinated, sautéed, grilled, baked, stuffed, caramelized, and fried to name several), I'm guessing you'll find at least one really enjoy. Our thanks goes to Kim Reddin for taking the time to participate in this interview. 
If you want to know more about Kim and The NOA be sure to check out the National Onion Association website. And follow The

Onionista on

Twitter,@Onionista.
For those of you who have fallen in love with onions like I have, you'll be interested in taking a look at the free download that Kim has made available. 
To download your gift, just click on the "Onions ~ on the Side" link below.
A Gift From Kim: Onions ~ on the Side
"Everything that needs to be said has already been said. But, since no one was listening, everything must be said again." - Andre Gide
Image source: Fotolia & Onionista
types of onions, 
how to grow onions, 
onion nutrition, 
onion varieties, 
red onions, 
onion facts, 
are onions good for you, 
onion recipes, 
green onions, 
onions health, 
shallots, 
scallions
National Onion Association, 
national onion association annual meeting, 
national onion association greeley, 
national onion association noa, 
national onion association shippers (?), 
national onion association availability
: Technorati
Tags