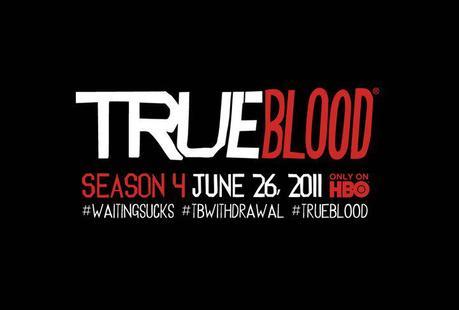 Excited for Season 4 yet Truebies? So far in the last week or so, HBO has given us not 1, not 2, but 3 new promos celebrating the upcoming premiere of True Blood.  We here at TBFS are just about giddy with excitement for the upcoming season. So much so that we've decided to launch another contest!
The premise is simple. We want to know what you are most excited for/want to see in season 4 of True Blood.
What do you get in exchange for sharing your season 4 excitement with us? Some pretty decent True Blood swag that's what! One lucky winner will receive a copy of True Blood: The Complete Third Season and a 2nd winner will receive a copy of Charlaine Harris' Dead Reckoning!
To enter, all you have to do is comment on this post or email us with What you are most excited for/want to see in the new season of True Blood along with your name, age, and email.
The contest is open to True Blood fans worldwide, ages 18 and over. It will begin at 12:00AM Pacific Standard Time on May 17, 2011 and end at 11:59PM PST May 29, 2011. Fans who live in the United States do have an extra incentive however. If you have the best answer to our question to win the Season 3 DVD, Shanea will be able to ship it to the winner overnight if you get back to us by 3PM EST/12PST on May 30, 2011. This means you will have the season 3 DVD set on the day it comes out!
So get thinking Truebies! And when you have your answer, tell us in the comments below or email us!
Image Credit: HBO, Inc.