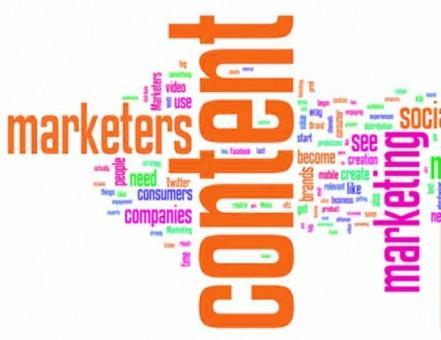 Content marketing for small business is one of the most inexpensive but yet effective ways to reach out to costumers and prospects.
When it comes to small business and content marketing, there are always some concerns like 'how to make content marketing work for the business'.
Writing a captivating marketing emails which gives small businesses the opportunity to communicate as well as to build relationships with their recipients, is part of internet marketing strategy that most of the famous brands have been using.
Content marketing or article marketing can be used to sell virtually anything. It is one area where small businesses can effectively compete not only with other small businesses but also with even their big competitors.
Big brands almost always use professional marketers or outsource their content production which, while it can produce quality content, creates a degree of separation between the content and the expertise in the business.
But on the other hand, small business owners are people who're hands on in their trade and who produce their own content. They are communicating their direct experience which is almost certain to produce the best quality content in that niche.
Good read: Reasons Why Effective Internet Marketing Strategy Is Important To Your Online Business Success
Does content marketing for small business worth it?
Quite lots of people have some concerns on whether all the efforts small businesses put into content marketing actually worth it. Simply put, some many people have been asking such questions as what could content marketing do for my small business?
If you are one of the people not yet convinced about the effectiveness of content marketing, I have to say to you that content marketing offers some brilliant benefits for businesses. With content marketing, your main goal is to build valuable relationships with your audience and, ultimately, make sales.
If rightly done, writing and sharing great content does make a difference. It has been the main strategy in building brand confidence and trust that many big and well-known brands have been using.
What content marketing strategy does is simple; it entertains your readers who are your prospective buyers. It also shows them the expertise side of you and how good you are at doing whatever it is that you do.
Content marketing helps the people who are seeing your content to build a relationship with you, begin to trust you and to start to think about how your products/services could enrich their lives.
Good read: How Businesses Can Make Their Content Promotion Successful
How to make content marketing for small business work for you?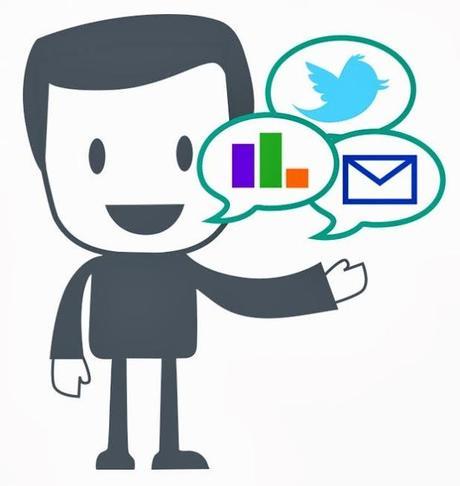 Once you have decided that content marketing is the way forward for your business, it's important to consider how it can work for you. Bigger companies have the edge when it comes to producing editorial-style content, and that's because they can hire professionals to put it together.
However, for a small business that doesn't possess the budget of big brands to work with a professional, it's imperative ensure that the type of content you create is adding value and playing to your business strengths.
Meanwhile, small business owners should understand that content marketing is not the only strategy that can bring transformation to their business and it an overnight success, but it is a really good option for a long-term strategy. The idea of content marketing is that it will help your business to build quality relationships and create loyal customers and brand advocates who will continue to engage and interact for years to come.
Below are means through which content marketing for small business work for you:
#1).
Always stay professional
This is particularly important when you are promoting your contents on social media platforms such as Twitter, Facebook and others. This can also apply to posting new contents on your business website blog. It's important to ensure that you always stay focused and within your area of interest when you are updating your Twitter and Facebook fan page.
Some businesses always make mistakes of being tempted to stray outside their area of interest. For instance, don't be tempted to tweet about what happened on TV last night even though you might be able to get a much better response. You should rather be posting something more relevant to your industry. Ensure you stay focused and stick to posting something valuable in order to make the best possible impression on your audience.
#2).
Ensure regular blog posts and articles
Blog posts or articles are very important when it comes to content marketing for small businesses and making it work. Posting valuable and useful contents on your website or blog is highly imperative because that's one of the best ways not only to engage your audience but also to retain them and enjoy their loyalty.
The best way to keep your audience coming back is by regularly posting articles that will be of an interest to your audience. This means you should be putting your audience into consideration before releasing new blog posts. You should be asking yourself such questions as: will my audience enjoy reading this article? Will this article be valuable to my audience? Don't just post contents because you want your audience to read something new on your blog.
#3).
Accept collaboration and guestposts
Creating quality content week after week can be difficult. Think about lifting some of the pressure and getting help to create your content. This can be easily done by allowing other people to post their articles on your blog – guestposts. This will surely ease the pressure of having to regularly find something interesting to write about for your audience enjoyment.
If your blog is particularly popular and offers quality contents, it will not be hard for you to get some content writers wanting to guestpost on your blog. However, you have to be very careful when it comes to accepting guestposts. You have to make sure that the guestposts you are accepting on your blog are perfect for your blog and audience. Don't just accept anything, make sure it's in conformity with the terms you have set out for prospective guestpost writers.
Finally on content marketing for small business
content marketing for small business offers a brilliant opportunity for businesses to re-evaluate the way they interact with their customers. No matter how big or small your company is, you have the ability to use the principles of this marketing strategy and use it to reach out and connect to your audience.
However, it doesn't generally mean that it will work for your business What works for one business might not work for another. Before you get started it's important to think about what kind of content will best showcase your business' brand, and what kind of topics and interests it will be most relevant for you to cover. Taking the time to put these thoughts together in a strategy will be much more beneficial in the long run than jumping right in.
Finally, it's important to remember that content marketing is a long term strategy for positive growth, not a get-quick-rich scheme! Keep engaging your audience with quality content, and you'll see the benefits.