While the skies threatened the chance of storms, here in Indiana you stick around long enough and the forecast will change. With luck on his side, driver, Will Power set his eye on the prize. And, it was a thrill for every race fan to be there and witness his fierce drive to race ahead of the pack and claim victory.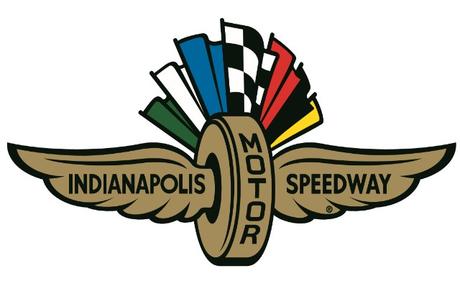 In the race, the Australian led 65 of 82 laps, and later won by 1.5023 seconds over Graham Rahal, a runner-up for the second consecutive race in the No. 15 Steak 'n Shake Honda of Rahal Letterman Lanigan Racing. And, Juan Pablo Montoya, who was the 2000 Indianapolis 500 champion, finished third.Helio Castroneves also made history, a three-time Indianapolis 500 winner, he made his 300th career Indy car start at the Angie's List Grand Prix of Indianapolis, and is the seventh driver to reach that milestone. The Brazilian joins Mario Andretti, A.J. Foyt, Al Unser Jr., Al Unser, Michael Andretti and Johnny Rutherford in the 300 club.Whether you're in the stands or out in the field, watching these driver's take the turns, and push their car's to the limit at the Indianapolis Motor Speedway is a heart-pounding experience. You never know what's going to happen on the track, or, which team has the power to pull into the lead until it happens as in the case of Will's amazing finish, "I'm really happy to win here at this awesome facility," said Power, the defending Verizon IndyCar Series champion. "If you always put yourself in that position to win, eventually it is going to come.Did You Know: 

Angie's List is doing more than attaching its name as title sponsor of the Grand Prix of Indianapolis. According to founder Angie Hicks, the company is activating to the fullest by hosting service providers for a weekend of business and fun. Angie's List is also the primary sponsor on the No. 98 BHA with Curb-Agajanian Honda driven by Gabby Chaves.

"There's nothing more exciting than to be at the Indianapolis Motor Speedway during the Month of May," Hicks said. "We're thrilled to be sponsoring the Grand Prix. We have had our own events going on all day. We brought thousands of service companies in from across the country to enjoy the race with us. We have had conferences with them for the last couple of days. Racing is a great type of event to gather people and clients around."Last year we bought tickets for a lot of our employees to come out. Then when the sponsorship opportunity came up, it was a natural. We knew it was a great event and it is the month of May, so it is race time at the Speedway. We are thrilled that race time has expanded through the whole Month of May again. … Every year the Speedway offers a little more for the fans and their enjoyment."Gearing Up For The Indianapolis 500 – Indianapolis 500 Schedule Change:Monday's practice schedule for the Indianapolis 500 has changed, and will now feature rookie orientation and refresher tests from Noon-1 p.m. and, after a one-hour break, full-field practice from 2-7 p.m. The change adds an extra hour of full-field evening practice. Gates open on this day at 10 a.m. Admission is $15 with fans 12 and under free.Getting To The Race:Ticket information is available for all racing events at the Indianapolis Motor Speedway in 2015 – the Angie's List Grand Prix of Indianapolis, 99th Indianapolis 500, Brickyard Vintage Racing Invitational, Lilly Diabetes 250, Crown Royal Presents the "Your Hero's Name Here" 400 at the Brickyard and Red Bull Indianapolis GP by visiting www.ims.com/tickets. Tickets are available 24 hours per day, seven days per week.You can also call 800-822-INDY or 317-492-6700 between 8 a.m.-5 p.m. (ET) Monday through Friday. Or, visit the IMS Ticket Office at the IMS Administration Building at the corner of Georgetown Road and 16th Street between 8 a.m.-5 p.m. (ET) Monday through Friday.