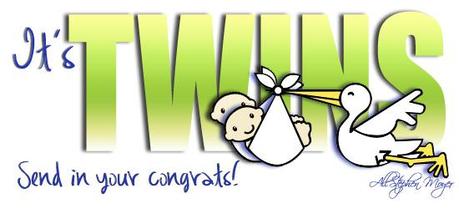 Since the happy news was announced last week that Anna Paquin has given birth to premature but healthy twins, thousands of fans posted their congratulations on Twitter, Facebook and our websites.
AllStephenMoyer and The Vault give you the opportunity to have your name added to the congratulations card that we are preparing for Anna and Stephen and that will be handed over to them. You can add your name by making a donation to Facing the World, of any amount, on our fundraiser page.
So far 33 of the most loyal fans have made donations for a total of £725 or $1178!
You have until September 30th to join in, add you name to the card and help raise money for the fabulous Facing the World. Wouldn't it be amazing if we could raise £1000?
How to add your name on the congrats card
Everybody who makes a donation to Facing The World through our Justgiving page will have his/her name added to the special congratulations card that we have designed. The card will be given to Anna and Stephen.
To have your name added to the congratulations card, head over to
http://www.justgiving.com/Truebies4FTW.
Make a donation of any amount with your credit card or Paypal to Facing The World.
The name you leave on Justgiving is the name that will be added to the card.
Make your donation before September 30th, midnight PST.