I was asked to rewrite this post more specifically for a neuroscience graduate student audience, to be published in our Emory neuroscience online newsletter– https://thecentralsulcus.wordpress.com/ — but I figured I should share it here as well
(If you're a podcast convert and I'm preaching to the choir feel free to skip ahead to my list of the best neuroscience and behavior podcasts. If you're new to podcasts and interested in getting started here's my advice:)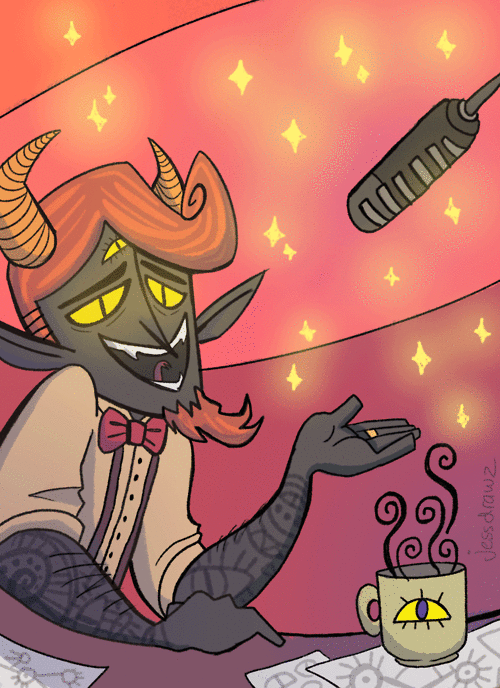 My name is Ben Kuebrich and I'm a podcast addict. I can't remember when I started using, but I know that now I can't stop. Perhaps it's genetic or environmental–my mom listened to books on tape and I spent my formative years over-hearing the books on tapes my mom listened to as she did household chores (is there a sensitive period for podcast dependency?).
I love music, but more and more it's familiar voices sped up to chipmunk speeds that are emanating from my earbuds, so as much as it pains me to admit my mom is right about anything, I think she was onto something–audiobooks and podcasts are the way of the future.
Podcast 'facts':
1. Podcasts 'a neologism and portmanteau derived from "broadcast" and "pod" from the success of the iPod,' are episodic series that can be streamed from mobile devices like smartphones, so no advanced planning is required. (The best podcast apps seem to be Podcast Addict for android and Overcast for iphones.)  Additionally you can stream them from your computer, or download podcast episodes using itunes. Finally, If you subscribe to a podcast, you can have it update you or automatically download new episodes when they're released.
2. Podcasts a great way to multitask during mindless talks, commutes, and and exercise.
Multitasking with a cellphone during your commute.
3. Podcasts are an efficient way to take in information: You can control the audio speed, easily pause to take notes, and rewind if you've spaced out.
I use the android podcast app Podcast Addict, which has built-in control over the speed. Normally, I'll speed up podcasts and listen to them as fast as I can get away with (starting slow at 1.2-1.3x but sometimes going as high as 2.5x to give slow drawlers the pressured speech of a manic chipmunk). Comedy is all about timing, but relative timing, and sped-up comedy if anything seems wittier and funnier, and in general everyone makes everyone seem smarter?

4. You may have heard of the NPR podcast, and This American Life spinoff, and whodunnit murder mystery  'Serial.' A surprise success, in December 2014 it trended, brought podcasts to larger national attention, and took advantage of unique aspects of the medium. For example, Serial tackled a murder mystery, too long and complicated in a single radio episode, took advantage of flexibility of the length of each episode, embedded inks to supplementary material in the show notes, and was released in real time as the journalism unfolded. The end result was a completely binge-able story, unlike anything that could be released on radio or audiobook, and even elicited an NPR spoof:
(As an aside, for anyone who loved serial I recommend This American Life and the HBO documentary The Jinx.)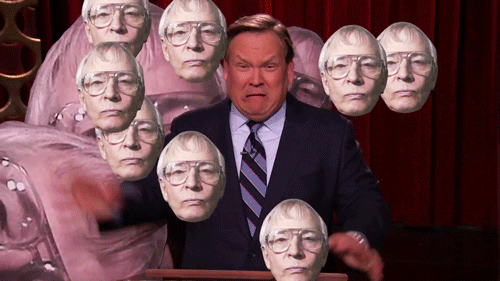 The only thing you should know about The Jinx before watching it. Also, Andy Richter no longer controls the universe, but he's still got it.
5. Unconstrained by schedules, podcasts can vary in length and often go on the longer side, some last as long as 3 or 4 hours. This allows for real in-depth interviews with thinkers and celebrities that you'll never hear on a late-night talk show.
6. Podcasts democratize audio as anyone can release one. (If you'd be interested in starting an Emory Neuroscience podcast, please hit me up.)
So without further ado, here are my…
TOP NEUROSCIENCE PODCASTS
In rough order of sciency-ness and relevance to grad students. They're really apples and oranges (and in one case an apple-orange).
These podcasts can be a great way to hear how scientists talk and think, to get exposed to a variety of topics, and to keep up-to-date with this quickly moving field, or maybe just give you something new to talk about. (They were a life-saver when I worked as a research tech and spent long hours moving mutated mice from shit-covered cage to shit-covered cage in a soulless basement apartment the day after christmas in freezing Boston.)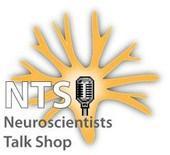 1. UTSA's Neuroscientist's Talk Shop – As the name implies, NTS is hardcore neuroscience. Each episode has an invited guest who takes part in a discussion and answers questions posed by other neuroscientists, including my P.I. Sam Sober, and other familiar faces like Lena Ting and (early adopter back in 2011) Dieter Jaeger. Generally, the topics covered focus on computational neuroscience and electrophysiology. Often speakers assume listeners are well versed in the field, but I think even if you aren't, you can still get a lot out of it by hearing the way scientists think and talk informally about research and speculate on the gray areas of neuroscience (though like any good scientists, they make it more than clear when they are speculating).
Frequency: varies 1-3 weeks during the school year ~45 min.
Target Audience: Grad Student +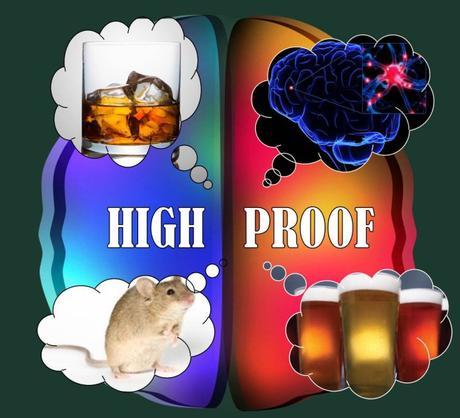 2. High Proof Podcast – A podcast with a sense of humor, their tagline reads: "We demand high proof for our science and our spirits," done by I believe two Graduate students, Ryan and Joel. They pick interesting topics and I especially like the philosophical slant, though I wish they spent more time explain the background of the philosophy they cover. Maybe I'm doing something wrong, but I can't find their earliest episodes and not sure if they're continuing with it. I wish I knew a little bit more about their backgrounds and sometimes I wish they planned and researched their topics a little better, but I also don't want them to sacrifice the conversational tone. Regardless, highly recommend it.
Frequency: ~1/wk 12 episodes total as I write this.
Target Audience: Undergraduates, Grad Students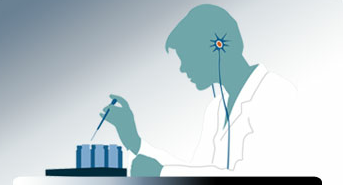 3. Neuropod – Nature's official neuroscience podcast hosted by neuroscience journalist Kerri Smith (though I believe the host is changing soon). Each episode is around a half hour and usually features 3-4 pieces interviewing authors of recent papers and reviews. (The website also has links to the papers if they peak your interest.) The podcast has high production value on par with public radio.
Frequency: Monthly episodes ~30 min.
Target Audience: Undergraduates, Grad Students

4. Brain Science Podcast – "The show for everyone who has a brain." Hosted by an ER doctor with a background in research and engineering, Ginger Campbell, does a great job of getting big name neuroscientists to talk in depth on a topic while keeping things accessible. Dr. Cambell is doing a huge service to the world by making this podcast. Its great for getting introduced to perspectives of psychology out neuroscience outside of your own field. I also love that Dr. Campbell repeats and clarifies important points in the middle and end of episodes and always asks the guests to give advice to students interest in neuroscience. The website also features annotated transcripts of the episodes.
Frequency: Monthly episodes ~1 hr.
Target Audience: Undergraduates, Grad Students, Your Mom (Seriously.) (No, seriously tell your mom to listen to this and maybe she'll stop asking you so many annoying questions about what you do.) (Mom if you ever read this, I'm joking around.)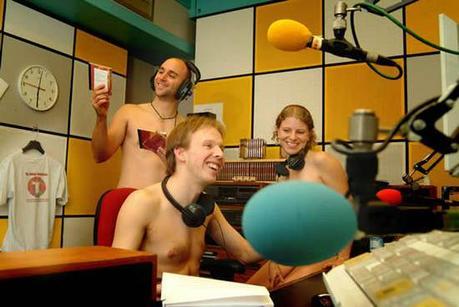 5. Naked Neuroscience Podcast – A podcast recorded out of Cambridge University, this podcast has been around since 2001, but it's new to me! This podcast includes news from European conferences and interviews with scientists from around the world. It has high production values, good stories, rigorous science, but as you can see from the picture a sense of humor as well. Monthly episodes, ~30 mins.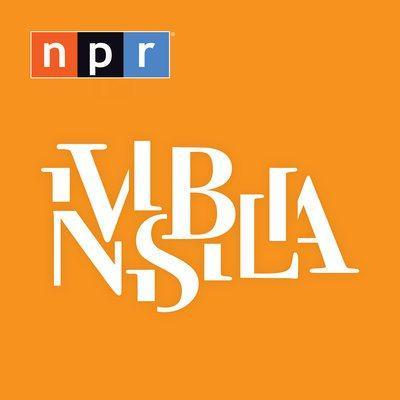 6. NPR's Invisibilia – Think Radiolab focused on "the invisible forces that control human behavior – ideas, beliefs, assumptions and emotions." Each episode, hosted by rising stars Lulu Miller and Alix Spiegel, interviews scientists and crafts small narratives around themes. For example, this season featured episodes on interactions with technology, blindness, and fear. The first season is 6 episodes, ~1 hr, more to come (and hopefully soon!)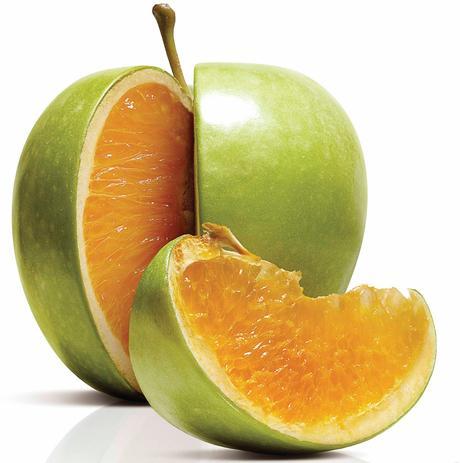 7. Freakonomics – "The hidden side of everything." Hosted by the authors of the best-selling book of the same name, Freakanomics Radio podcast has released over 200 episodes since 2010. The show uses a narrative style and interviews to explain studies of behavioral economics–a field that uses economic statistical techniques and theory to determine what factors like incentives drive the behavior of people and systems. This podcast is incredibly interesting and accessible. Though it doesn't touch strictly on neuroscience, I really would recommend it to any human being, but especially so anyone interested in behavior and decision-making. 1/wk 30-60 mins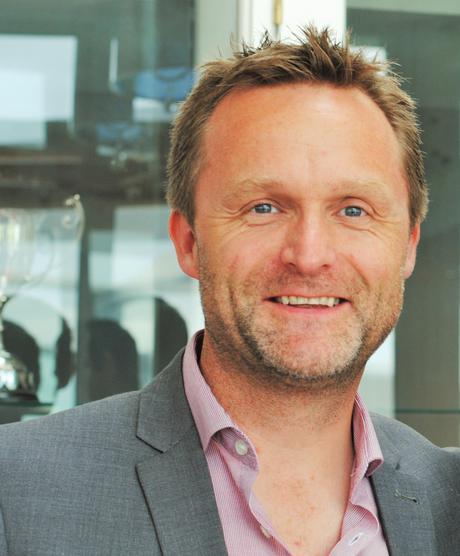 8. The Laughter Research Podcast – This podcast is really cool in that its guests include not just professors, but comedians and entrepreneurs. I think this broader perspective is in part due to the fact that This Laughter Research Podcast is hosted by Glen Duggan, a non-traditional psychology PhD candidate in Trinity College, Dublin, with a lot of real world experience. I briefly chatted to on twitter and seems like a genuinely great guy. I'm of the opinion that positive emotions like happiness and behaviors like laughter are far understudied compared to negative emotions, so I think the work he's doing to promote this work is very important. ~ 2 episodes / Month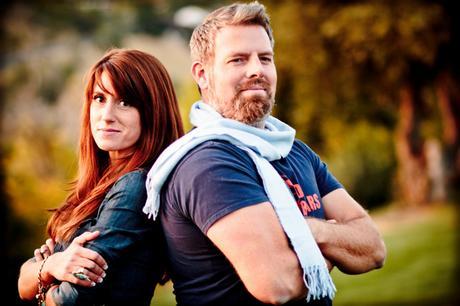 9. All about Autism Podcast – This podcast is a little more niche, but it's a fascinating and easy listen, and I would recommend it to anyone interested in science communication and a patient's perspective, especially for people interested in psychiatric disease or autism. The All about Autism Podcast is hosted by Heather and Dave Eaton. (Dave is the co-owner and co-founder of Eaton Alliance Inc., which supports individuals with disabilities, specializing in autism.) It's really interesting to hear people's perspectives on autism from a less academic, but extremely well informed perspective (in fact far more informed than most academics as to the everyday lives of patients with autism). I think this podcast is a powerful force for good in the world right now, especially as it educates and rebuffs the misconception that vaccines cause autism. (To repeat the obvious, there is no scientific evidence showing vaccines cause autism and many have looked. The one original study that did show this has been shown to be a fraud propagated by a scientist with a conflict of interest.) Used to be once a week, but now closer to once a month.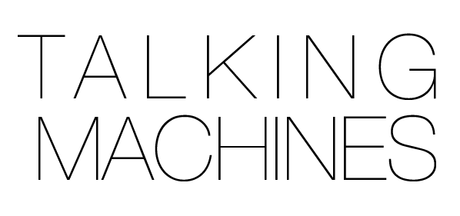 10. Talking Machines "Human Conversation about Machine Learning" – A machine-learning podcast, but I think that a lot of neuronal learning is going to resemble machine learning. Anyways, it's probably good knowledge to have, seeing as we're on the precipice of another industrial-revolution type change with machine learning that will put a lot of white-collar workers out of business, or living in a simulation created by 'a hypothetical, but inevitable, singular ultimate superintelligence may punish those who fail to help it or help create it.' See, I learn useless junk by listening to podcasts!
——–
Non-neuroscience podcasts that I think are worth checking out at least an episode of and seeing if they're for you: Radio Lab, This American Life, Planet Money, Fresh air, 60 minutes,pop culture happy hour, dvdasa, bill burr, harmontown, judge john hodgman podcast, human conversation, nature podcast, science podcast, new yorker fiction, yoshi didn't, science friday, song exploder, startup podcast, 4 hour work week podcast, joe rogan podcast, duncan trussel family hour podcast, smartest man in the world w/ greg proops, the nerdist, this feels terrible, upvoted, WTF with mark maron, Yale Humanities, You Made it weird.
When I blogged about this in the past I asked for recommendations and here are some of the recommendations I received  (though I haven't had the time to check them out):
"I study philosophy of cognitive neuroscience. The podcasts I like are Axons and Axioms, Space Time Mind, and Very Bad Wizards. Space Time Mind is not really very accessible without a degree in philosophy, but the other two are. They are all excellent podcasts at the intersection between psychology and philosophy, aimed more at graduate students and researchers."
"http://www.axonsandaxioms.com/"
"I don't listen to podcasts very often but being a computer science backgrounded person, this cough my attention.
It has interviews with some very big names also. https://www.singularityweblog.com/category/podcasts/"
"On Your Mind. Focus on neurological diseases.
SmartDrugSmarts. Stupid name, but they do sometimes have interesting guests. Psychopharmacology."
"Mind The Brain https://soundcloud.com/ruchone"
"We have a neuroscience podcast! www.brainpodcast.com / https://itunes.apple.com/us/podcast/brain-matters/id730239508?mt=2 We are neuroscience graduate students from UT Austin who interview professors from around the country about their research and what it's like to be a scientist."
"I use the podcast republic app. I search it from there. Its a neuroscientist and a philosopher talking about interesting topics. Its pretty funny. They've only had like 13 episodes so far though."
"Video podcast: http://neuro.tv/"
"Axons and axioms"
——————–
I'm sure I'm missing some podcasts from this list, and, as I mentioned above, I'm a podcast addict. So I'd love to hear what you're listening to and what you'd recommend, even podcasts that aren't directly related to neuroscience and behavior. Also, if you liked this post and want to see more like it please share it and if you want updates on what I'm thinking and listening to please follow me on twitter, or like the Neuroamer page on facebook.
Thanks!
Ben Kuebrich