We're currently giving away a fantastic travel essentials kit courtesy of the Gap Year Travel Store worth over £60! You can enter the competition for your chance to win over on the Frontier Official Facebook page now.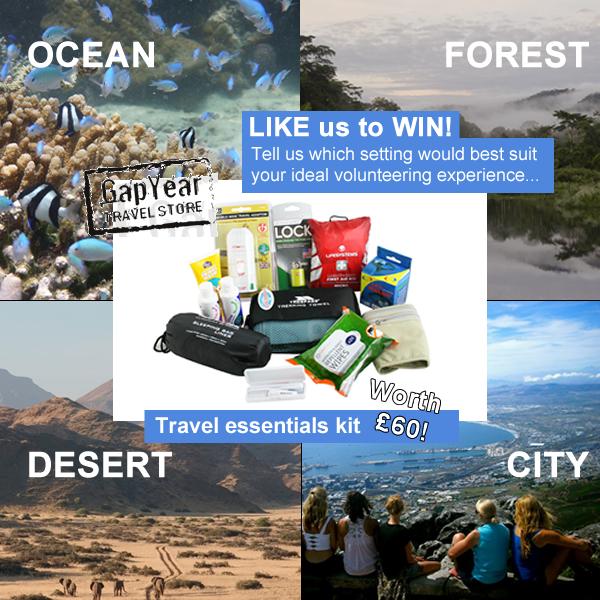 Depending on where you're traveling and for how long is going to affect exactly what you'll need to take with you. The Gap Year Travel Store have tried to make this kit as inclusive as possible, with something for every traveler and all situations, there's nothing in this kit that won't come in handy!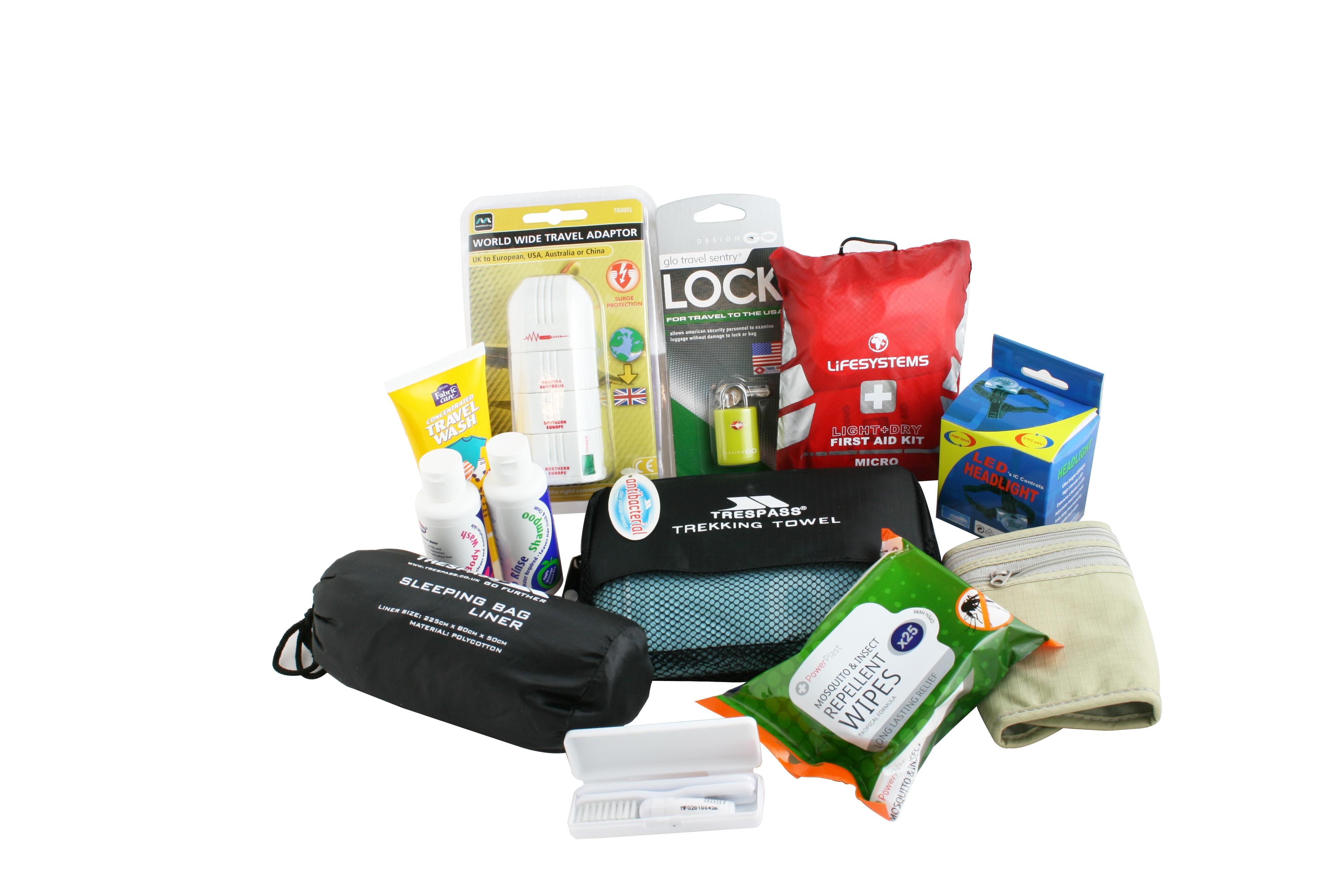 Lifesystems Lightweight First Aid Kit
This is an incredibly light first aid kit that weights only 114 grams. Despite being so light, it contains everything you would need to treat most common outdoor injuries, all within waterproof bags and the case is made from extremely lightweight parachute material.
Value 8 LED Head Torch
A head torch is a must if you intend to head to areas where electric light will be scarce. Staying in remote areas or camping will be made much easier by using this head torch to light your way.
Nilaqua No Body Wash
Anyone who has lived out of a backpack before will appreciate this item – a liquid body wash that can be used just like shower gel, but without the need for water. You will have no excuse to keep squeaky clean!
Nilaqua No Water Shampoo
Similar to the Body Wash, this shampoo is like a superior version of dry shampoo that comes with an apple scent and can be used without water. Simply massage it into your hair, and then towel dry.
Deet Mosquito Repellent Wipes
You'll never miss an area again when using these wipes, they contain 30% deet and give a high level of protection which you are easily able to apply to all the hard to reach areas.
Travel Toothbrush Set
This set allows for a little bit more room in your backpack as the compact set helps keep your toothbrush clean but makes it fold away so that there is more room for other important things.
Trespass Bath Size Travel Towel
This is a super space saver. It folds away to almost nothing, dries quickly and has an antibacterial coating to protect it from mold and smells.
Trespass Sleeping Bag Liner
This adds an extra layer of warmth when camping, or a thin layer to keep you cool while sleeping in hot countries. It stores away into a stuff sack to make packing and carrying it much easier - very useful travel item indeed.
Deluxe Money Belt
Having a money belt means you can keep all of your important cards, passport and notes on your person, under your t-shirt for ultimate security. This money belt has plenty of pockets, and the soft touch backing makes it comfortable to wear against your skin.
TSA lock
Help keep your valuable safe from opportunistic thieves with this handy backpack lock.
Travel Detergent
This is ideal for hand washing when you aren't able to get to or find a washing machine, and can be used in both hot and cold water.
Worldwide Plug Adaptor
An absolute essential item if you are planning to take any electrical items that would require charging. This adaptor kit allows a UK plug to be used in over 150 different countries and hardly adds any extra weight to you bag.
Visit the Gap Year Travel Store to find a huge range of travel essential items with something for every budget. Find the on Facebook and Twitter to keep up to date with the latest products and competitions to win more awesome prizes!
Terms & Conditions
1. Competition ends at 23:59 GMT on Sunday 28th April 2013.
2. Winners announced shortly after closing date.
3. There is no purchase requirement to enter the competition.
4. Competition entries must be made in the manner and by the closing date and time specified in the competition. Failure to do so will disqualify the entry.
5. You are only eligible to enter the competition after liking the Frontier Official Facebook page. You may only enter the competition once via each method specified. Names will only be entered into the draw up to three times if volunteer succeeds in completing all three ways of entry.
6. Prizes are non-transferable and there is no cash alternative. Frontier reserves the right to substitute prizes of equal or greater value at any time.
7. The competition is open to all citizens around the world, except employees of Frontier. If a winner is selected from outside of the UK or EU postage fees the entrant must agree to pay the additional postage fees required.
8. If the winner declines the prize a new winner will be chosen again at random from the remaining participants.
9. Frontier may cancel or amend any competition, competition information, or these terms and conditions without prior notice. Any changes will be posted either within the competition information or these terms and conditions.