My wife and son are finally home and flew (Business Class) from Buenos Aires, Argentina to Newark, New Jersey on United flight UA846 a few days ago (January 19th). The outbound flight was great but the return not so great.  I splurged 117,500 miles for her return ticket. In fairness I earned those miles for free via 'the knowledge'.  The entertainment system was out of service for the entire 11 hour return flight. United offered this option (take it or leave it) as compensation via email.
a.) 7,000 miles or b.) $100 e-voucher or c.) 10% off an economy fare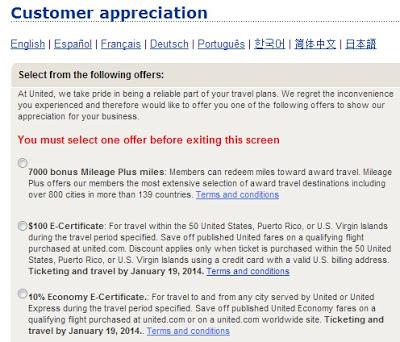 I'm glad they are at least making an effort to compensate but not sure it's quite enough - thoughts?
Tags: ..
Compensation for NO movies/Music on United UA846
..
If you like what you've read, why not subscribe to updates click here