SHOP THE MOHAVE COLLECTION NOW
Jewelry is the perfect Christmas Gift.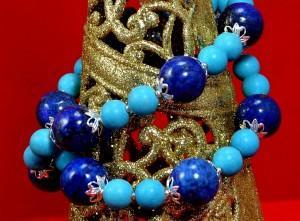 Handmade jewelry is the perfect gift.




Handmade Peridot Statement Necklace
Sponge Coral and Carnelian handmade necklace by Quirky Girl jewelry designer for QuirkyGirlz.com
Bezel set stone, Pearl, obsidian, sterling silver pendant necklace by QuirkyGirlz.com

Jewelry helps me to remember the special moments in my life. I will take out my pearl necklace and when I clasp it around my neck I will remember the special anniversary when my husband gave it to me.
My family will always ask me what kind of gift I would like for a birthday, anniversary, Valentines Day or Christmas. Instead of asking for something that would only last a short while, I would always ask for jewelry. Now, I have a special box full of memories and I can pass the treasures down to my children some day.
Give a lasting gift:
http://www.quirkygirlz.com/catalog/index.php?main_page=product_info&cPath=113&products_id=720&zenid=4b63a1583bdb43f6418612beaec535f9
The beautiful cameo pendant my daughter surprised me with one Christmas always brings me warm feelings when I wear it. The mother's ring my mother gave me for my birthday brings a smile to my face when I think about the thought it took to pick out the perfect birthstones for it, and I never fail to remember the first time my husband gave me a matching necklace earrings and ring set with the most beautiful aquamarine gemstones one Christmas.
I think it is easy to remember the people who you love when you look at or wear the jewelry that they gifted you. It can be an enduring symbol of family and happiness. It can connect generations as it is passed down within a family. It can help you to always remember the good times.
If you are searching for the perfect gift this holiday season think about the gift of a necklace, earrings, bracelet or ring. Give the gift of sterling silver and gemstones so that it will bring a lifetime of memories to the ones you love.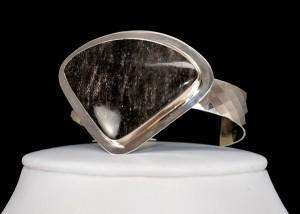 Handmade Obsidian sterling silver cuff bracelet from QuirkyGirlz.com
I would love to hear about your favorite jewelry gift, and your memories that surround it.
Until next time,
Quirky Girl
http://www.QuirkyGirlz.com