Being a Swede, I have an automatic love for H&M. I particularly liked the Fashion for Aids campaign they did recently and also the ongoing Sustainable Style collection as well as the latest H&M for Water, which has some really cute patterns in it. I always find anything I might need at H&M, if it is just some basics or something trending at the moment, they are always on top.
I am at the moment waiting for my order from their online store. I did some colourful shopping, trying to stay away from black. I am struggling a bit, but I managed to find some lovely pieces in some gorgeous summery colours.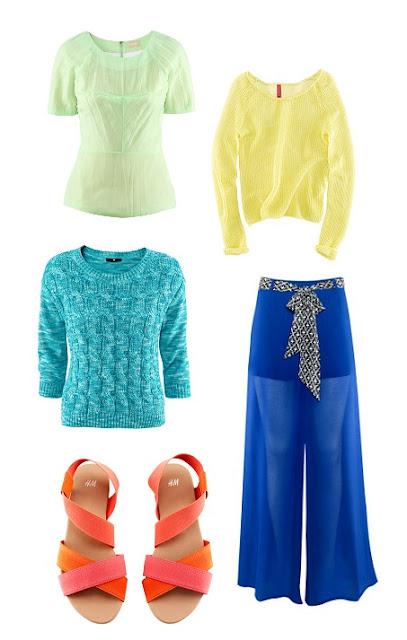 The shoes are in a couple of colours I don't normally go for, but I thought that if I am going to start somewhere a colour-splash on my shoes is a good place to start! I can always tone them down with something black... But I'll try not to.
Orders from H&M is really handy and they are normally really fast with delivery. I highly recommend them, and of course, being a Swede, I am going to be bias but I do love them.