A cold chicken salad is always nice on a hot summer day! When making a salad, a purchased rotisserie chicken saves time and eliminates heating the oven. Grilling a marinade chicken breast is also another great option. Many supermarkets are now selling grilled or cooked chicken to quickly throw together a salad.
There are not a lot of ingredients in this recipe so choose wisely to ensure lots of flavor! Consider adding an artisan or gourmet type cheese.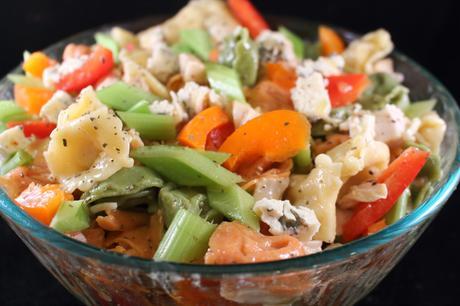 For information on artisan cheeses click here. Artisan cheeses are made typically by hand and in small batches with an aging process before they are sold. The end result is a more complex flavor reducing the need to add a lot to this salad. If you cannot find an artisan cheese then look for a gourmet cheese that introduces a lot of flavor.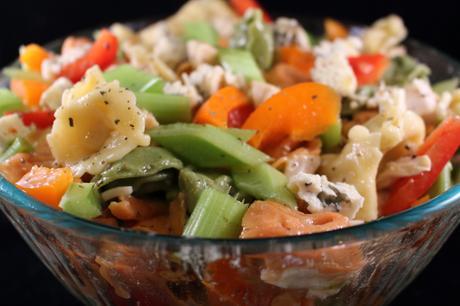 I used Pino's Press Artisan Oil, Pomodoro Basilico because it is produced individually, by hand in small batches. It seemed a perfect fit for an Artisan luncheon!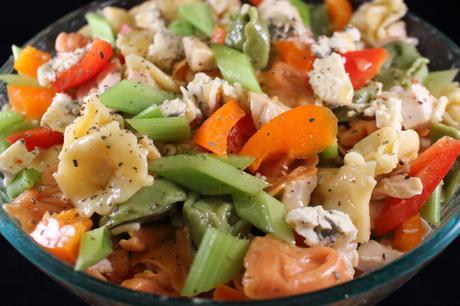 Salad Ingredients:
Rotisserie Chicken, cut into bite-size chunks
18 ounces Tortellini pasta, cooked, drained, cooled
1 cup Celery, sliced on an angle
1 cup Red Bell Pepper, chopped into bite-size chunks
Your Favorite Artisan Cheese
Dressing Ingredients:
¾ cup apple cider vinegar
¼ cup Raw Honey
2 tbsp Dijon mustard
1 tsp dry mustard
¾ cup olive oil (Artisan style)
Herbs of your choice
Assemble the salad ingredients in a large bowl suitable to be chilled in the refrigerator. Make the dressing either in a blender or using a whisk. Pour over the salad ingredients and chill in the refrigerator for the flavors to blend. Save some of the dressing to be added just before serving!
When ready for your picnic pack it properly in a cooler with ice packs to keep it cool for when you are ready for lunch or dinner! Below is a picture of our picnic basket!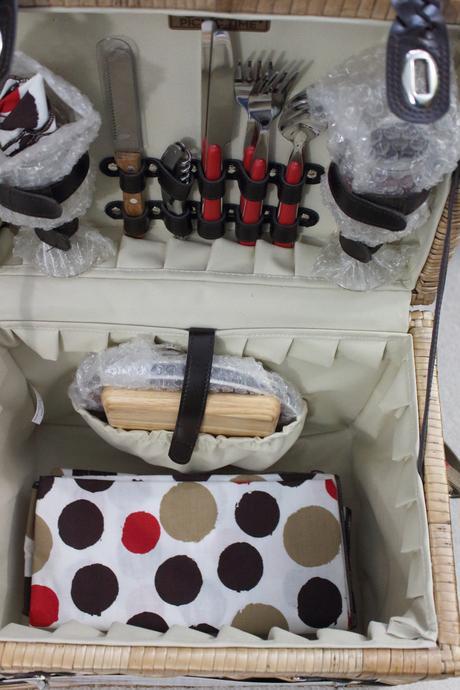 Tagged: artisan cheese, cooking, dinner, food, healthy salad, healthy-living, photo, photography, picnic food, recipe