Hi girls,
Kajal is very important for every girl in India as we all may know. Apart from beautifying the eyes they also make the eyes look ohh so pretty. We all love to accentuate our eyes with kajal and the darker the better. In my childhood we would use kajal from a small container called Jai Kajal which is still sold in the market and comes with a small glass like wand for application. Over the years kajal has taken many forms- wooden pencil, twist up pencils or a lipstick form. The formula that people now look for is non smudging and long lasting and more preferably the ones which need not be sharpened. My today's review is Coloressence's Bridal Kajal in Black. Let us find out if this kajal is really worth the money or not in my review.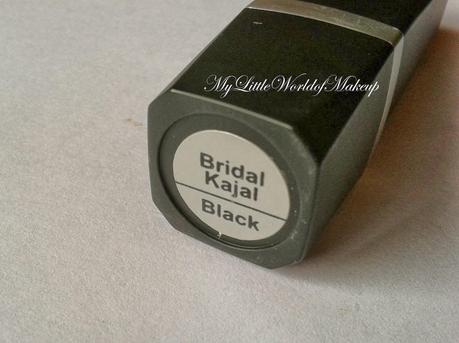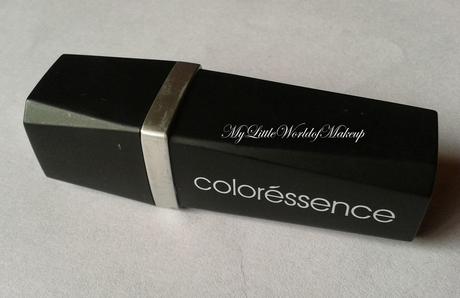 Ingredients and what the brand has to say about the product: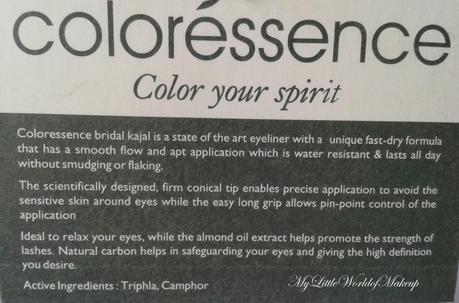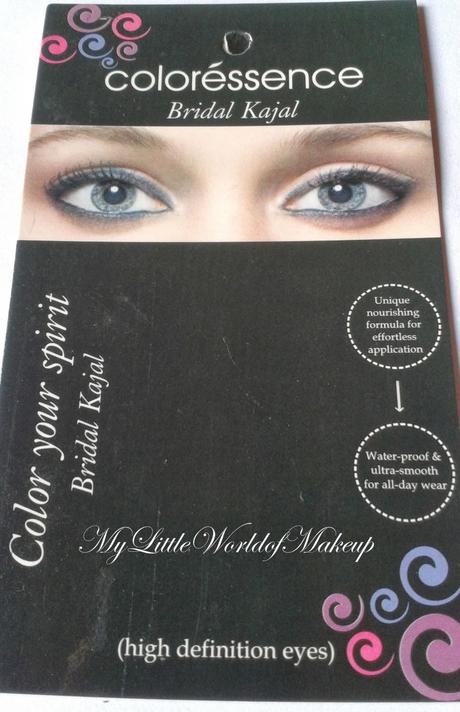 Price:  Rs.99/- for 2.5g. I got it for 75 bucks.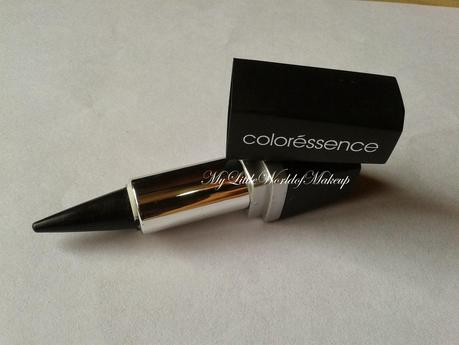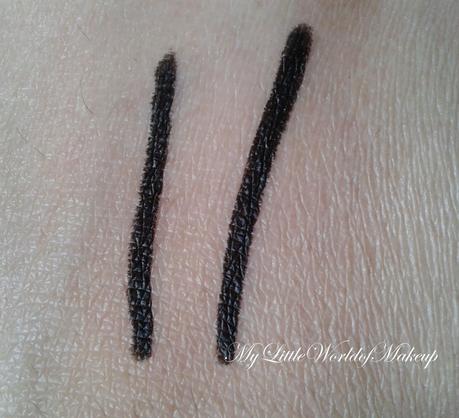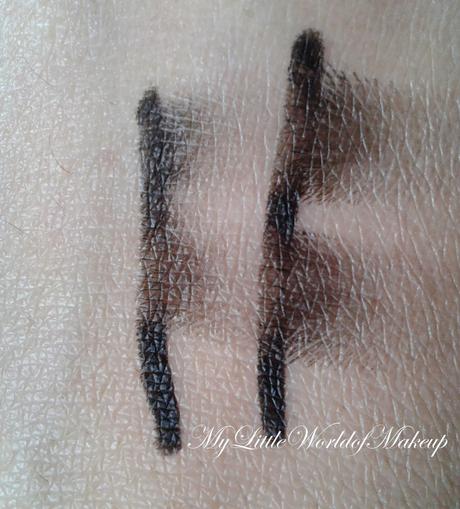 The kajal comes in a matte black lipstick type of packaging. The name of the brand is embossed on the body in silver which makes it look appealing. The cap shuts well and can be carried when traveling.The kajal is in a lipstick format and twists up and down with ease hence no hassle of sharpening too. Overall decent packaging for the price and in fact does not look cheap too in my opinion.
The kajal does have a precise tip for easy application. I prefer my kajal thin and neatly lined so I like the tip but with repeated use as we may all know it turns blunt and then it gets a bit difficult to apply. The kajal contains natural ingredients which do soothe the eyes as most other kajals would do. It goes on smooth and creamy on the eyes without tugging or pulling. You need to go on a couple of times depending on the intensity you like. It claims to be an eye liner too but I would say a big NO. I was very happy when I used this kajal on my eyes as it made it look pretty but few minutes later. hell no!! it smudged and as time passed really bad and next day I had to make lot of efforts to wipe it off. It made my dark circles look even more terrible. When the say bridal kajal my expectation was that it should have been matte and long lasting but it failed badly in that department. It just kept on smudging as time passed by and smudging kajal is a big no no for me. This kajal definitely disappointed me.
The Good:
Easily available in most retail stores and online.
Sleek packaging.
Precise tip for easy application.
Travel friendly.
100% vegetarian and cruelty free.
Goes on smooth.
Decently pigmented.
The not so Good:
Smudges like no one's business.
The tip may get flatter with repeated use.
Complete ingredient list missing.
Cannot be used an eye liner.
Rating: 1.5/5 
I like the brand Coloressence as a whole but this kajal did not work for me at all :( I expected something decent atleast and was not expecting much for the price but alas it did not work for me. I wish they improve the formula in future. I would not recommend anyone to try this at all unless you want racoon eyes.
I hope you found my review helpful and informative. Do leave a comment below I love reading them all. If you are visiting here for the first time do not forget to leave your blog links.
See you all in my next review. Until then Ciao ☺
Love,