Hey Girls..
This is my first post with the new blog name. Well, when this is a special post to me, I want to make it even more special by reviewing my very special dark lipstick. I can say my first ever red/reddish tinted lipstick.
Here I am with a review of one more lippie from the Colorbar Velvette Matte range.
It is the shade : Love That Rust.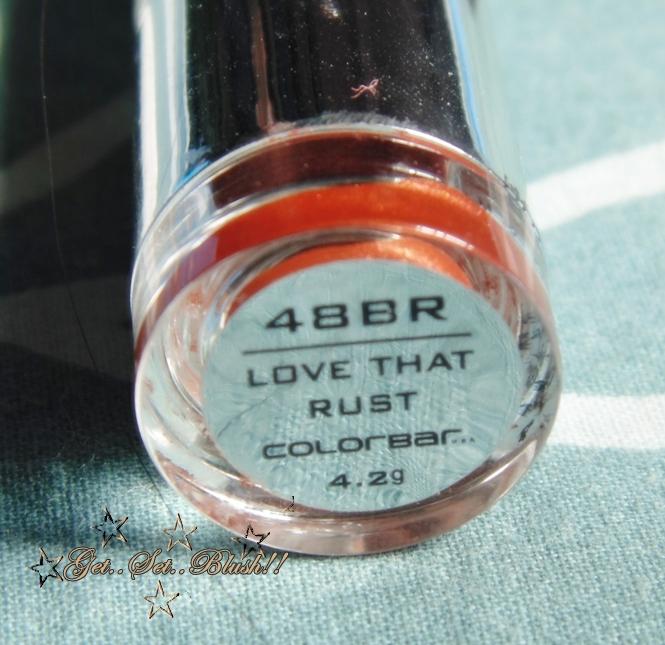 Price: INR 250 for 4.2gm
What the product claims(from their website)
For a rich lip colour with a creamy shine, the Velvet Matte Lipstick, available in stunning shades infuse the lips with vibrancy. Its unique 2-in-1 formulation gives the lips a creamy, yet matte finish. A one of a kind product in India, it has super softening agents that give the lips a soft and supple appearance while keep them nourished with Vitamin E. Staying on up to 5 hours on application, the Velvett Matte Lipstick can be further accentuated with lip gloss and lip liner.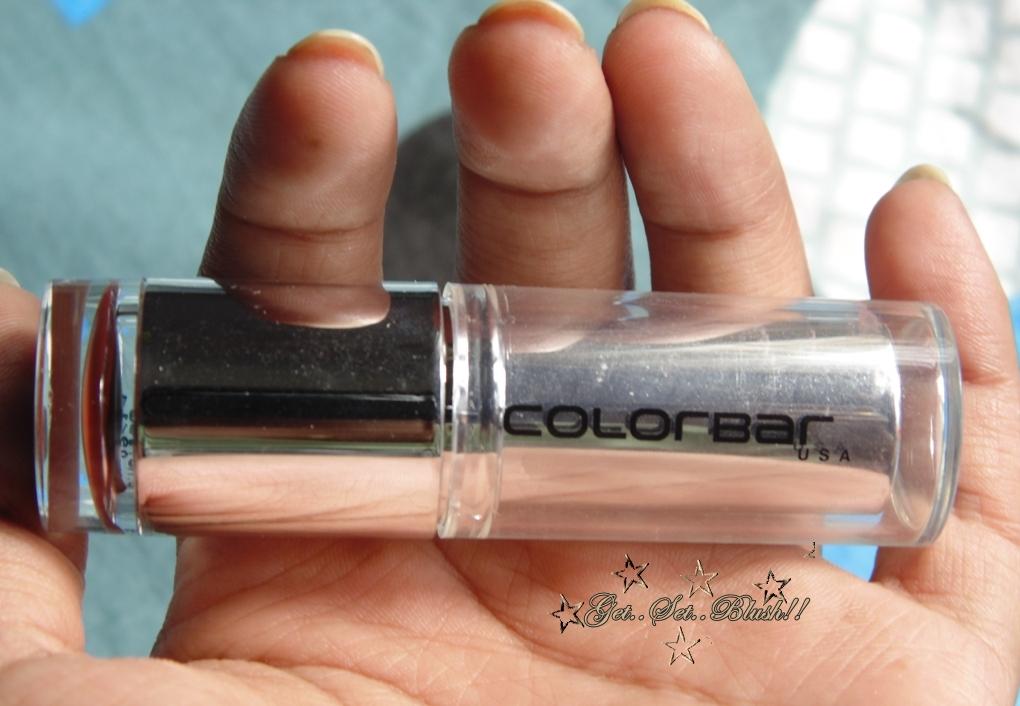 Packaging:
It comes in a sturdy silver bullet package with a plastic transparent cover. I particularly love the bottom portion.It has at the bottom which shows the true colour. I love the silver cover too :)
The name, if I'm not wrong was copied from the MAC lipstick Love that rust.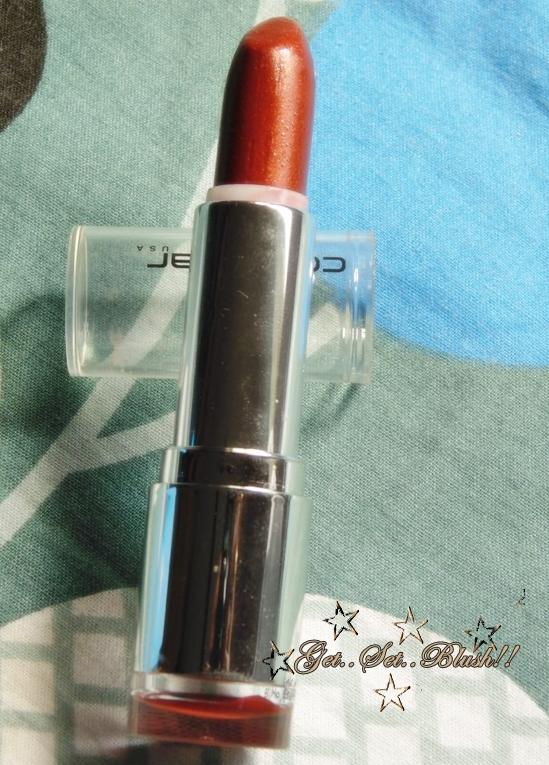 My Experience with this lipstick:
This is my first ever dark lipstick. I mean the reddish maroonish lippie. I have always been into nudes and semi pinks which I can carry without efforts.
But I always had that secret desire to try out a shade which can be worn on special occasions.
This lipstick is meant for those special occasions.
I'm a dusky skin toned girl and I'm always afraid of dark lipsticks. Luckily, this shade instantly brighten up my face.
Coming to the shade, this is a rust colour which I can define as deep red with maroon and brown undertones.
It has minute shimmers which make it stand out from the other lippies of this range.
This is not a matte lipstick.
The lipstick stays on like 4hrs. If you apply any gloss, then it is going to bleed.
I usually apply it over my lip balmed lips :D
It gets transferred easily. It leaves stains on the coffee cups and all.
But Overall, a pretty shade that can suit any kind of skin tone.
Swatches: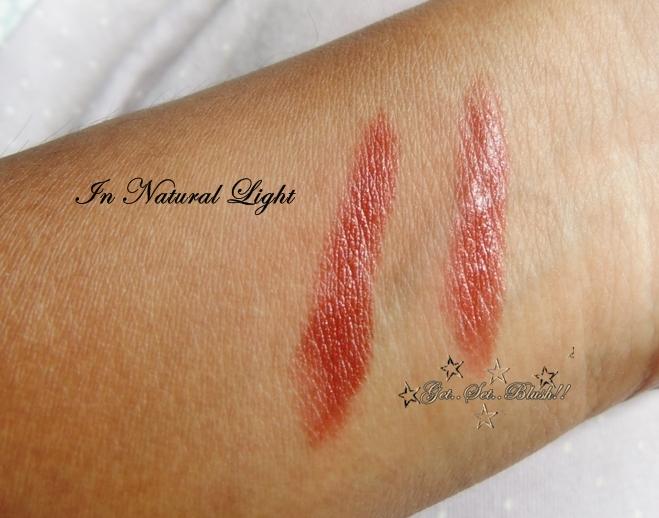 and
check for the shimmers in the below picture.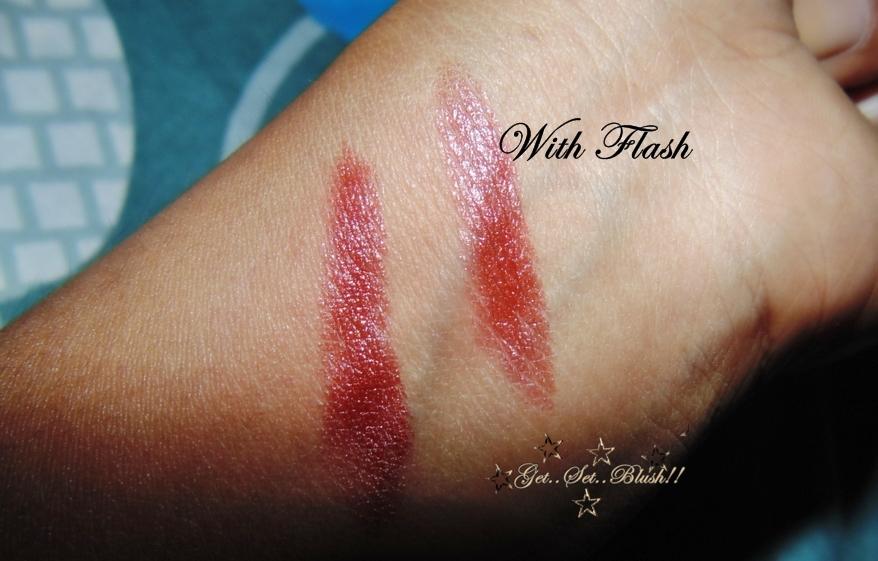 On my Lips:

Final Words:
A pretty shade for a pretty price. It comes for real long and this particular lipstick is best suited for any special occasions :)
Question:
Which is your favourite Colorbar Velvette Matte Lipstick? ?
You can check the other shades here:
Demure
,
Pretty Please
,
Swatches of 10 colorbar lipsticks
XoXo
Appu
ps:
You can always click on image to see the original picture.