Hey everyone!
Today I'm reviewing a gorgeous
deep rich red
shade from 
Colorbar Definer Lip Liner
range - shade
012 Perfect Maroon!
Price : Rs 550 for 1.45 g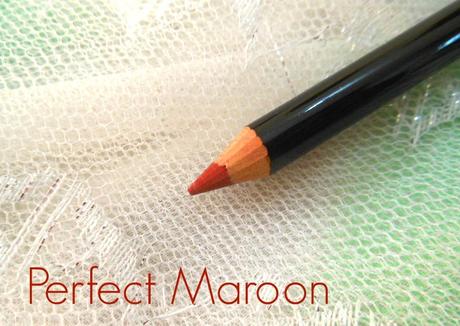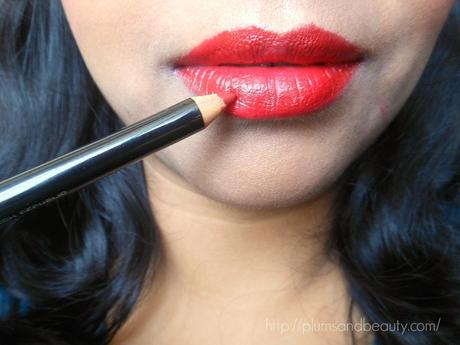 What Colorbar says about the product -
Sensual defined lips just got easier and more exciting with our new range of Colorbar Definer Lip Liner. Here comes a perfect partner for your lipstick that keeps it in place for an all day look. This waterproof magic lip wand works as a fabulous lip filler which makes a proper matte base for your lips. Apply your glosses and lipsticks over this base for long lasting color. The innovative refined formula follows and outlines the lip contour with an adjustable coverage and does not smudge.

This little product is easy to carry in your bag. It comes with it's own sharpener cap so that every time you apply the lip liner you get a proper defined pencil to form a base for your lips. The Colorbar Definer Lip Liner come in all quirky and vibrant shades of reds, pinks and oranges like Clear Red, Rosy Red, Berry Rose, Summer Pink, True Mauve and Creamy Nude.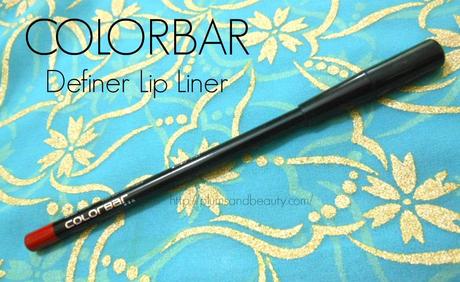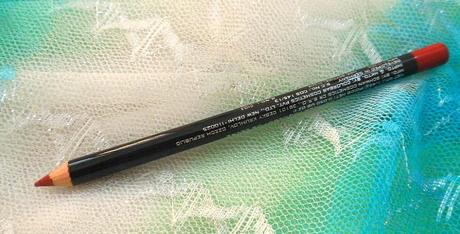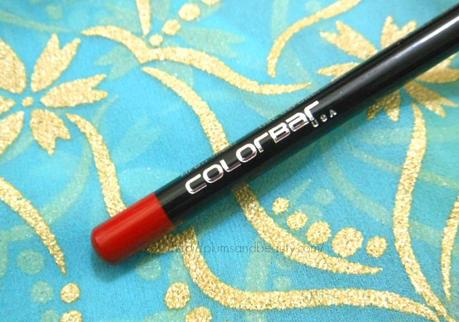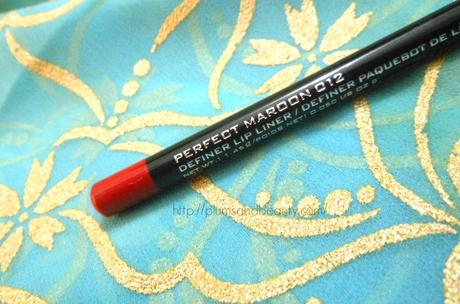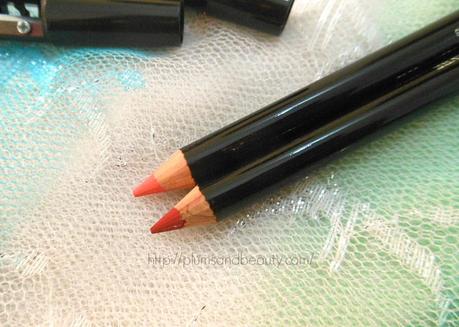 My experience with the productThe Colorbar Definer Lip Liner comes in a really convenient and sturdy packaging – long black wooden pencil with a sharpener in the cap (much like the Lakme Absolute Kohl). The wooden pencil is very smooth and easy to sharpen. These have colored ends so if you own more than one the colors would be easy to locate.
The texture of the lip liner is smooth and soft. Unlike most other lip pencils, it does not tug at the lips. Its not so creamy but rather gives a powdery matte finish. It is super pigmented and you get a good amount of color in a single pass. It does not dry out the lips if used all over the lips. I have slightly dry lips and I'm not a fan of matte lip colors but this one is really fantastic. A little bit of lip balm underneath always helps in keeping the lips moisturized. On moisturized lips, it wore for an easy 7 hours with a bit of fading and absolutely no drying. It stains so the color stays on for a long long time. It did not emphasize my lip lines or get patchy after a meal. It is smudgeproof and waterproof, with minimal transfer. When you wear the lip liner beneath a lipstick, it will surely extend the wear time of the lipstick.
Its a fantastic product and worth its price! I have also picked - Cocktail Peach 009 and will be reviewing the shade in a couple of days. Highly recommended!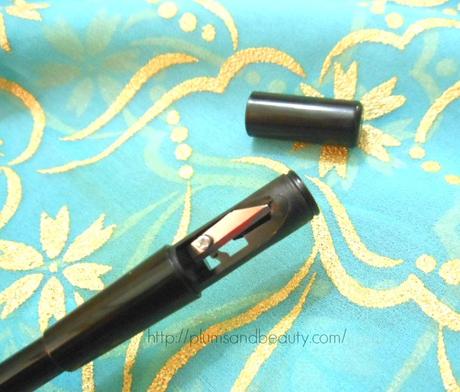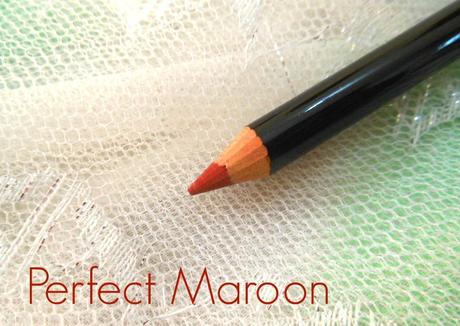 Perfect Maroon is a cool leaning deep rich red shade. I can safely say this is one of my favorite reds of all time. I've already said enough about how amazing this formula is! I don't have to worry about feathering, bleeding, fading of color when I have this one – whether alone or under a lipstick. I love how it feels satiny, almost matte but does not dry out the lips even after 3-4 hours of wear. I find the color striking a really good balance between bright and rich, I think it'll work fairly well for most complexions.
Buy some shades from Flipkart
Rating : 5/5