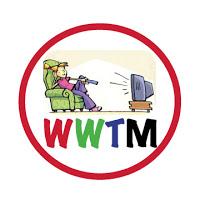 The answer to Tuesday's Trivia Question: Tate Stevens won X Factor Last Season. 
FIRST FIVES: Michael O'Dea, Andrea Walters, Neil Moffatt, Bill McLaughlin, & Jim Carter
Honorable Mention: Justin Jones
Sunday's Cable Top 5
True Blood-HBO 2.2/4.1
Megalodon Monster Shark-Discovery 2.2/4.8
Keeping Up With the Kardashians-E! 1.4/2.7
Falling Skies-TNT 1.2/3.7
Real Housewives of NJ-Bravo 1.2/2.5
Monday's Broadcast Top 5
Under the Dome-CBS 2.5/10.2
The Bachelorette-ABC 2.6/8.8
The Bachelorette: After the Final Rose-ABC  2.5/8.3
2 Broke Girls-CBS 1.3/4.6
American Ninja Warrior-NBC 1.3/4.3
Monday's Broadcast Trendrr Top 5
The Bachelorette-ABC 306,492
The Bachelorette: After the Final Rose-ABC 41,177
Under the Dome-CBS 34,518
How I Met Your Mother-CBS 24,168
Breaking Pointe-CW 17,647
Monday's Cable Top 5 
Love & Hip Hop Atlanta-VH1 2.2/4.1
T.I. and Tiny-VH1 1.9/3.5
Voodoo Sharks-Discovery 1.7/3.4
Return of Jaws-Discovery 1.6/3.3
WWE - USA 1.5/4.3
Monday's Cable Trendrr Top 5
Love & Hip Hop Atlanta-VH1 891,355 Teen Wolf-MTV 365,139 WWE Monday Night Raw-USA 266,465 The Foster-ABC Family 216,394 Sharkzilla:Sharktweeto-Discovery 104,175
Interior Therapy
This week on
Interior Therapy
, Jeff and Jenny had the task of dealing with Samantha and Stewart who were OBSESSED with their 3 year old son Hayden. Stewart more than Samantha but both were WAY too into their kid. The best part of the show was when  Hayden, the 3 year old,  wanted Jeff and Jenny to come watch him brush his teeth. Jeff REFUSED to go watch the kid. The kid got hysterical, but Jeff just wouldn't budge. Classic Jeff Lewis.  Later in the episode, the Mom brought it up again that she had promised Hayden (the 3 year old) that Jeff  would watch him brush his teeth and Jeff told her isn't wasn't her place to commit Jeff to anything. The entire process with this couple was very uncomfortable, but as usual, Jeff pulled off a miracle and not only did an awesome job, but he actually got Stewart the miserable assh*le Dad to not only smile, but to admit that Jeff and Jenny actually exceeded his expectations.  Don't mess with Jeff.  EVER.
The Vineyard
I was actually considering giving up 
The Vineyard
 last week. I mean it's ridiculous, and relatively predictable and I don't need another one of these shows in my life, but I was having a crappy evening with the horrible Color War coverage and had to watch something after
Interior Therapy
and The Vineyard was my "go to" show.  Regardless of how lame the "acting" and story lines are, this guy Jon has some crazy abs. He reminds me of Nathan Scott from One Tree Hill a little bit, except that James Lafferty can act and Jon can barely speak. When you're cranky and you've eaten the last dark chocolate covered pretzel, a cute boy with amazing abs is helpful.
The Thing Is...
Not sure if you guys read the Nielsen's Twitter Causation Study results yesterday. Or if you even care.  Of course this is the stuff I live for. But I'm sure normal people don't give a crap.  Did the study reveal anything major? Not really, but it's important to keep in mind a few things and think about how to use the information moving forward. Nielsen analyzed minute - to - minute trends across their Nielsen Live TV Ratings and Tweets for 221 broadcast programs.  The study revealed that: 
Live TV ratings had a significant impact in related Tweets among 48% of the episodes sampled.

(Lower than I expected)

The volume of Tweets caused significant changes in Live TV ratings among 29% of the episodes.

(Way lower than I expected)

So...that would seem to indicate that when there is a spike in TV ratings there can be an increase in the volume of Tweets (

makes sense...more people watching, more people to Tweet or if the program is compelling people feel the need to Tweet more frequently

)
Twitter does drive Tune In, especially for live, television.

(Nothing shocking here.)
I thought the numbers would be a bit higher overall, but I'm comfortable with what we know TODAY.  Here's the questions we need to be asking ourselves: (Or I need to be asking myself)
Are the programs that increase in Twitter activity/TV Ratings more valuable or less valuable to an advertiser? 

If a viewer is more engaged in a program via Twitter, where is the opportunity?  Is there an opportunity at all? 

How do we use the currency better? Smarter? 

Where do we go from here?
I could go on and on about this topic. Just ask my boss and my agency, I'm sure they are sick of it already, but the landscape is changing, FAST, advertisers and marketers need to figure out a way to harness it all and use it the right way. Engagement is great but if it doesn't translate to action, is it worth the attention and expense?  If I had the answers, I wouldn't be blogging...I'd be at my house on the beach with my masseuse, and a cocktail trying to figure out how to beat level 117 of Candy Crush Saga. Thoughts?
NEWS & INFORMATION
-No really big news yesterday to report
Wednesday's Trivia Question: Who Won The Voice 2012? 
WWTM-Kristy
Like me on Facebook at Watching Way Too Much
Follow me on Twitter at
[email protected]
http://watchingwaytoomuch.com
[email protected]