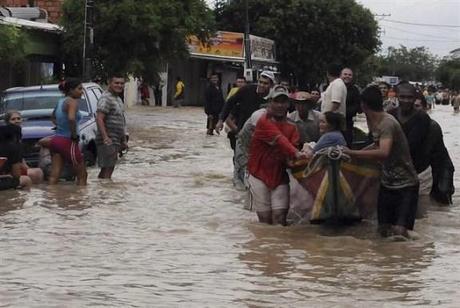 Colombia has a reputation for poor weather and bizarre seasonal changes but this year the rain has been almost continuous. The torrential downpour has affected over three-quarters of the country resulting in flooding that has caused 425 fatalities to date.
12,000 homes have been destroyed with a further 356,000 receiving damages. More than a million hectares of land are underwater and yet the preventative measures in place did work to some extent saving the lives of between 5,000 and 10,000 people.
"La Niña" the cyclical weather system is mainly at fault for the surge of bad weather. Usually occurring every five to six years it has been ever more frequent due to the onset of global warming.
Economist Roberto Arango believes that the authorities are also at fault for the devastation: "They have allowed corrupt politicians, cattle breeders, mining companies, logging firms, drug traffickers and property developers to destroy woods and wetlands, and wreck river basins…They have tolerated rampant social inequality, so the poorest people must live in the most hazardous areas."