Colo Tako Takoyaki Stall is one the things that defines Friday Night Chinatown Markets. You can smell all the takoyaki from a mile away and as you go through the stalls, you will see a line of people queuing up for these fresh and tasty authentic takoyaki.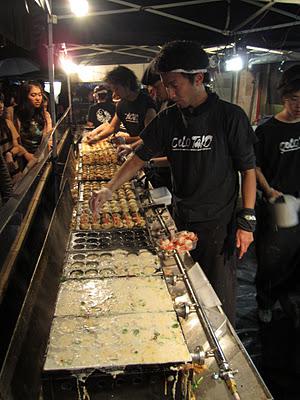 Colo Tako Takoyaki in the making process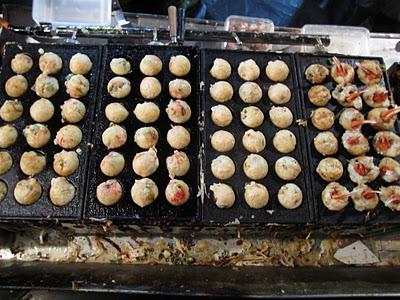 From the left: Original, Prawn, Octopus and Crab Takoyaki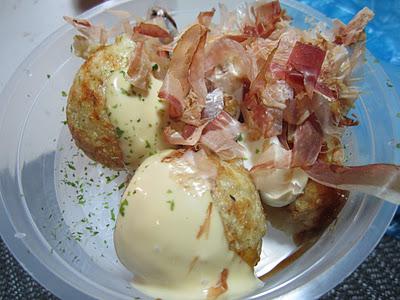 Two prawns and two Octopus Takoyaki - $4
The takoyaki have a slight thin crust on the outside and a smooth filling on the inside with chunks of seafood meat on the inside. The sauce was on the prawn takoyaki was also a highlight because it was so rich in flavor and it accompanied the takoyaki so well, especially when you eat it on the spot because it is still warm on the inside. 
Everytime I visit Chinatown for either the markets or for dinner, I will definitely make some room for some extra takoyaki balls. For those who have not tried, I would without doubt recommend it to anyone because it is seriously so good. Even talking about it now makes me crave for some.
Colo Takoyaki Stall
Friday Night Chinatown Markets, Haymarket 
Gotta go eat!!