Yay to another collective haul. I've gotten such an overwhelming response to my previous collective haul posts that I decided to do them at least once a month, depending on the things I've bought and was given or sent.
Disclaimer: This is not some sort of bragging. I just wanted to share with you the items that I got and perhaps give you inspiration for your own shopping list. :)
A few weeks back, my mom got me this Sephora Collection Pro Lesson Palette in Natural Eyes. I haven't tried it yet but I will do a review on it when I do.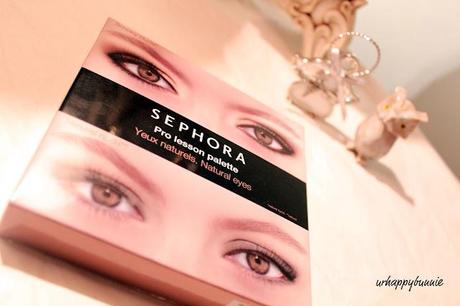 Another product that I was so happy to receive was the Clarisonic Mia in Turquoise which I am loving so much. I have decided to do a month-long test on it and have been taking note of it's effect on my skin. I will definitely get back with you with a review on it once I finish the 30 day experience.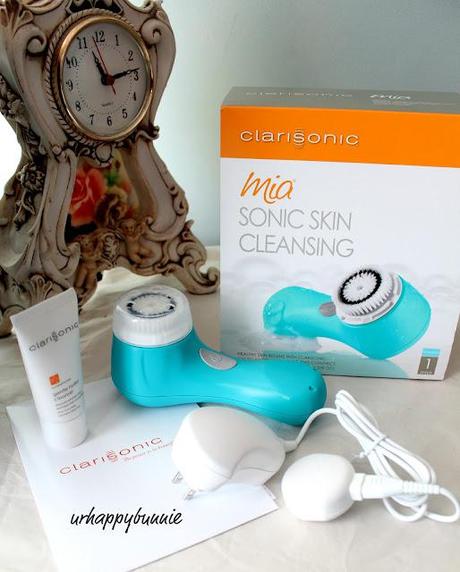 There were so many fab items at Forever21 that's on sale but I picked out mostly essentials so I got 2 knit tank tops: a light heather gray and a cream, 2 tees: a black and ivory, a fitted scoop neck dress in black, a cropped tee with "Heavenly" print, a chiffon blouse in mint, a tennis shoe in green, taupe thong sandals and a cute love necklace. I am so ready for spring and summer with these items. I need some shorts and colored skinnies too! Definitely on my shopping list for next time.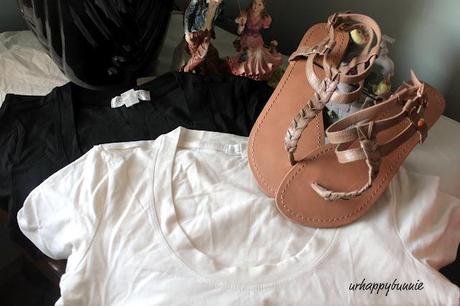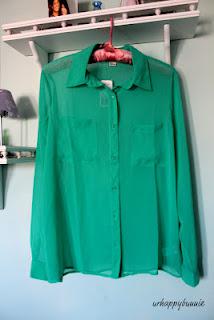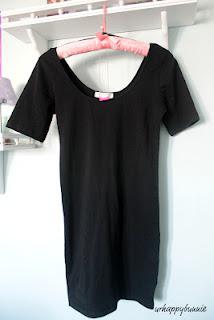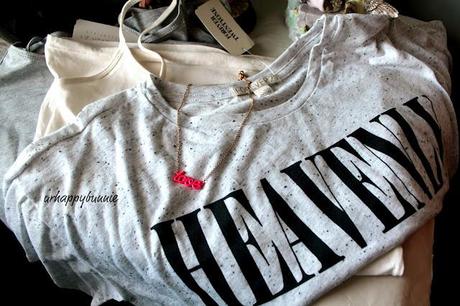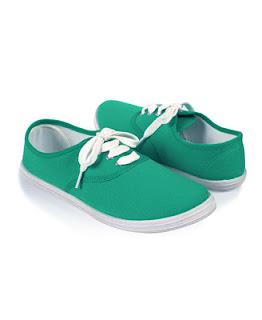 I'm too lazy to go downstairs and take a picture of the actual shoes since I wore them once already. :)
From Walgreens, I hauled a Wet n Wild MegaLast Nail Color in Wet Cement, a Maybelline Colossal Waterproof in Extreme Black and a copy of March 2012 Vogue with Adele - I love her!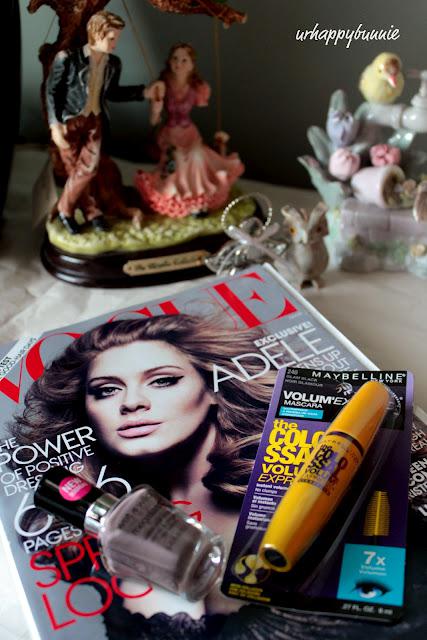 Lastly, from Bath & Body Works, I took advantage of their 4 for $15 for antibacterial handsoaps. I grabbed Caribbean Escape, Paradise Coconut, Mango Mai Tai, and Japanese Cherry Blossom. I love Bath and Body Works! I should've grabbed two more for 6 for $20 but I think I'm alright for now. I keep a stash of these for deep cleaning my makeup brushes. On that note, I also have an upcoming post about how I  deep clean my makeup brushes since I do something a little different from what the other beauty gurus do.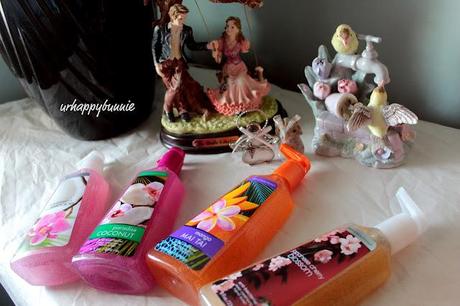 So how do you like my haul? :) What Rebecca Said is hosting a Blog Hop so please check it out and find yourself immersed in new blogs and Blog Love Therapy is hosting a Twitter Hop this week too.
Oh, and ladies, I might be going off the radar for 2 weeks. I might not be able to follow anyone back or reply to your comments but I have queued a number of blog posts for the coming days. I will be having my  exam on the 16th and I am nowhere near prepared so I have to devote my time really studying and not slacking. I hope you understand and continue to support my blog. I promise that once I finish my test I will be doing more makeup looks as many have requested.