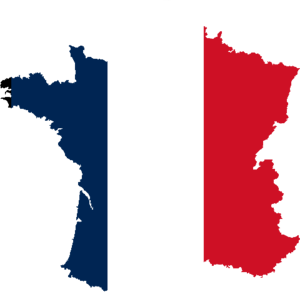 Image via Wikipedia
Aside from knowing the fact that France is a very glorious country within the territory of Europe continent, it as well the country with a very unique to learn language that helps you benefit when it comes to vacation, migrating to live there all the way through, and most especially if you yearn to work in these t0p finest 10 countries as listed below where French is there official language:
France
Canada
Madagascar
Cameroon
Côte d'Ivoire
Burkina Faso
Niger
Senegal
Mali
Rwanda
There are plenty of  reasons to learn language from a foreign country. Deciding to study and learn a language basically advantage or you to be successful. French can help you to understand your peers when you set out to the above mentioned countries. Do you know that French has contributed to the progression of English? That is why, to learn French could be the stream to teach you where grammatical structures of English are from and to enhance your vocabulary to start.
For many people, to possess knowledge of French language is innate, it can change someone to expand his or her skills in the multilingual capacity. Seeing that a great number of Employer's today from all over the world have targeted those candidates who have the potential to speak other language except from the language he or she know from his own country.
Now, are you interested to learn French in France? If you do, there are lots of French language schools in France where staffs assist  their students to immerse and learn French language successfully. They as well provide helpful and useful French instruction in France generally.
You can also find  programs that specialize for adults and families, so if you want to learn accompany with your children then it would be fun and exciting to do through these programs in some specific schools. The French language programs in language schools in France are to be taught at all levels whether in groups or individual classes; and the courses offered are available from one week or as many weeks you want!