Marti Emmons
describes herself as a self-taught artist, jewelry designer, lover of all things paper, tiny, weird, and found... which made me like her right away.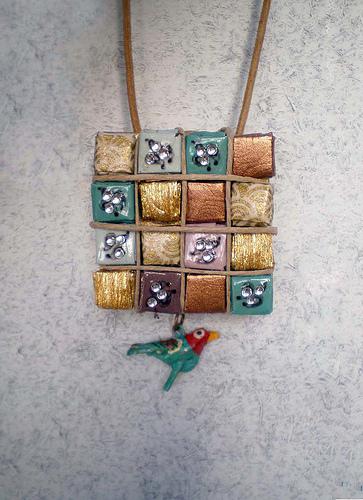 Bird on a Wire

And then when I learned the name of her Etsy shop,
Coco Delay
, is actually her dancer - ahem, stripper name... you know, the little game where you take the name of your first pet and the first street on which you lived - well, that just drew me in even more.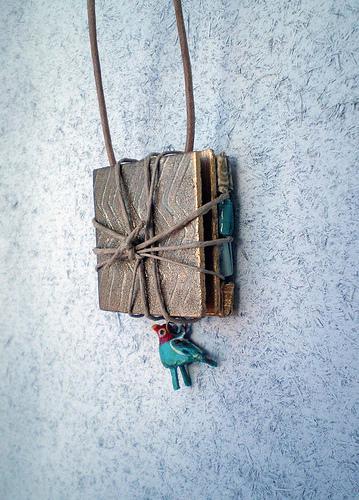 Marti stocks the shop with necklaces she makes using folded bits of beautiful paper from exotic places. She says her paper passion keeps evolving; her current geometric line is the latest creation from a world that seems to offer limitless artistic inspiration.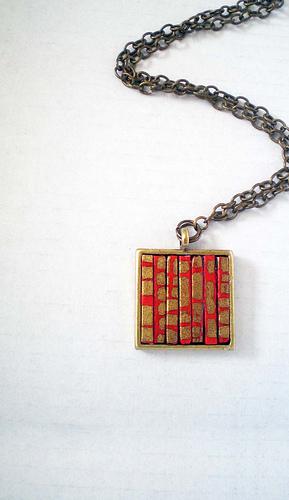 This origami-inspired pendant features red and gold paper from Japan.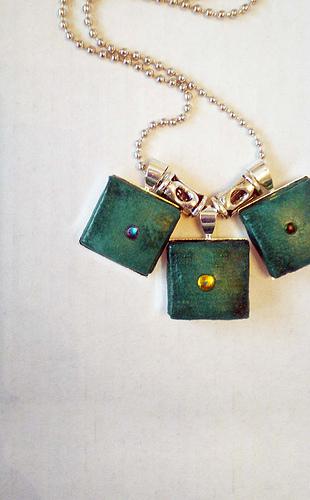 Teal green paper makes a tri-pendant look very much like leather.
And lastly... this "you draw" ring is nickel, brass, and wood - no paper - but I just have to show it to you anyway. Chalkboard paint has to be one of the most popular decorating trends at the moment, but this is the first I've seen it used for anything other than home decor - mighty cute!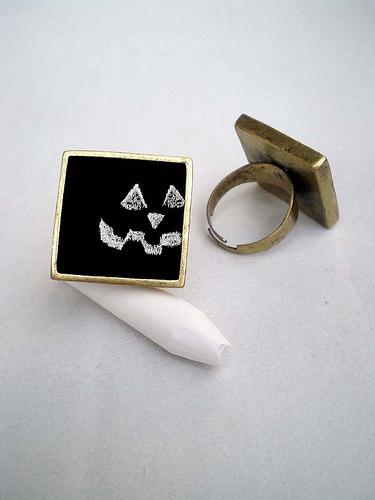 By the way, I'm Ruby Henry. Please feel free to share your alternative name with the world too, if you're so inclined. :)
Oh, and one other quick thing... Diane Gilleland of
Craftypod
recently resumed her popular podcasts in which she interviews a variety of folks within the crafting community. (.99 via iAmplify) Yesterday I listened to the latest episode while working on a new project. Diane and paper-extraordinaire Jeff Rudell discuss
finding your creative mission
. You might enjoy it; I sure did.