If any of you had the chance to go to Coachella kick-off (part I) this past weekend, I'm sure you had your eye on the attention-grabbing wardrobe choices made by the fashionable crowd including Diane Kruger, Emma Watson, Kate Bosworth and nearly everyone else at the festival! When you merge music and fashion together, plus the California desert sun and fun poolside shindigs, you immediately go into vacation mode and the result is an artsy, free and fashionable crowd. Gladiator sandals, ankle booties, short shorts, rompers, heavy jewelry stacking and layering, and statement pieces—we approve!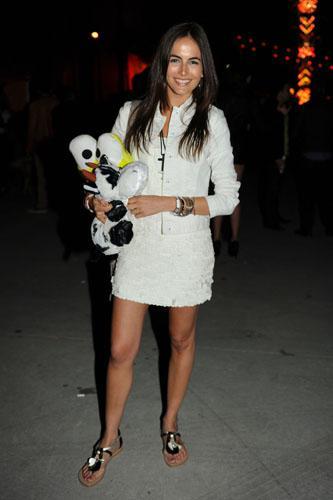 Camilla Belle in her all-white ensemble with stacked bracelets and a large cross pendant necklace!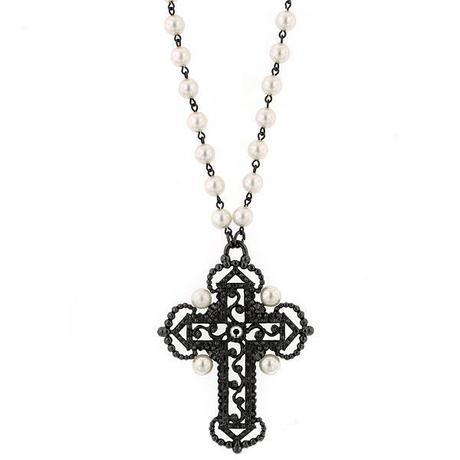 1928 Black Pearl Cross Pendant Necklace!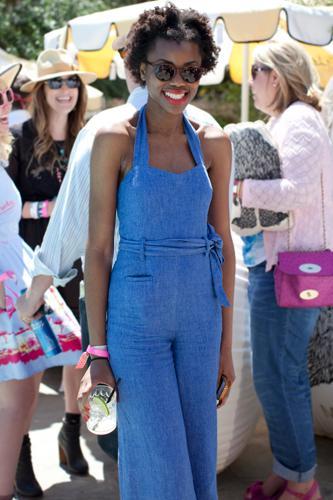 Simone Tetteh from Vogue wearing an Anthropologie denim jumper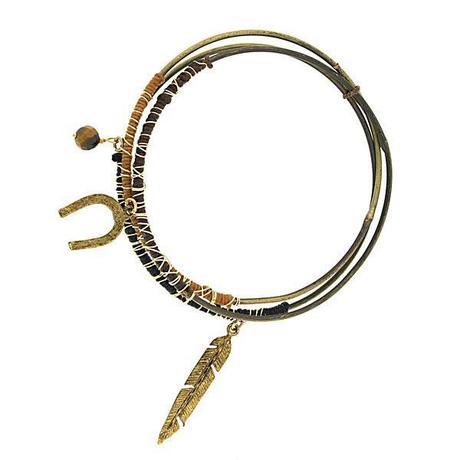 The set of T.R.U. Wax Linen Wrap & Charms Wire Bangle Bracelets pairs perfectly well with the jumper!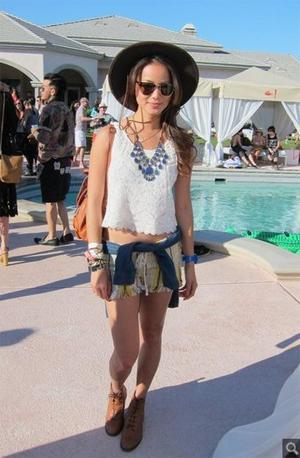 Jaime Chung in boho style wearing a bold blue statement necklace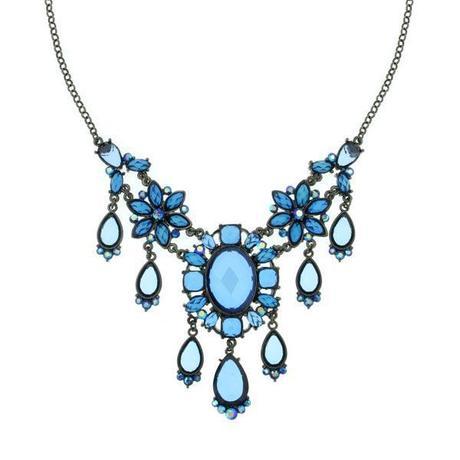 1928 Aurora Borealis Capri Blue Statement Necklace