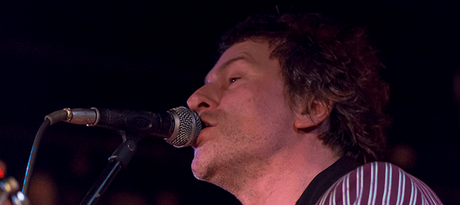 Awesome, alternative, American Dreamer, Canadian Music Week, CMW, CMW2016, Country, Frankie Lee, live music, music, Rock, The Horseshoe, Tommy Stinson Entertainment, Music
With Canadian Music Week in full swing on Thursday night, we headed to The Horseshoe for the Tommy Stinson Showcase.
On stage when we arrived was Frankie Lee. Accompanied by drums and a bass player Frankie's sound drew me to the back of the Horseshoe. He brings a kind of Neil Young alternative country vibe - which we love.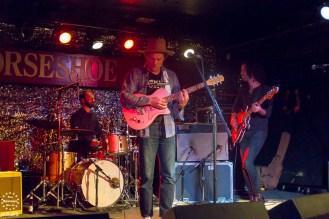 One of the things we love about CMW is finding amazing artists we've never heard of, Frankie falls in this category. Unassuming on stage, he sings with a smooth, quiet intensity. Originally from Mississippi, his family later moved to Minnesota. Losing his father at the age of 12, Frankie threw himself into music and was given the protection and nurturing of fellow artists.
Dropping out of college at 20 he headed to Nashville where he met the legendary Merle Haggard. Moving on to Austin, TX and then LA he's picked up a few things along the road. Moving back home to Minnesota to be close to family Lee has put down some roots.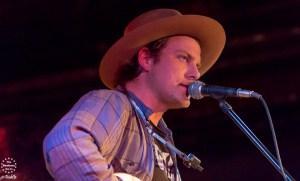 In 2013, he put out a studio EP,
Middle West
and caught the attention of influential local radio station KCMP/The Current. Lee has been working on a new full-length album,
American Dreamer
and it's set to be released on July 8th. You can download the first single
Where Do We Belong
and the album is now available for pre-order.
For us, it felt like Frankie Lee had come home, The Horseshoe was the perfect spot for this set and it sounded to us like he could have played this set, here, anytime in the past 40 years.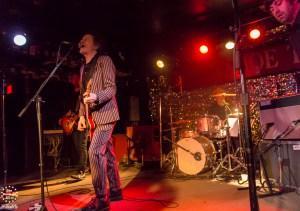 Next up was our Showcase Headliner, Tommy Stinson. With the 11PM time slot, and the energy coming from a big Raptors win, the crowd was up for this! The audience wasn't shy, and Tommy didn't need to encourage people to get up close and personal.
Decked out in an awesome black and grey striped suit, the guitar playing Stinson was a force to be reckoned with. Years of experience haven't gone to waste, he started playing bass at the age of 11 and has played with Soul Asylum, Guns N' Roses, Perfect, Bash & Pop, and The Replacements. It's safe to say he's picked up a few things along the way.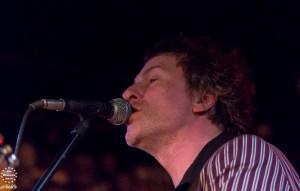 Pulling songs from both Perfect and Bash & Pop, Tommy worked up the crowd, and a few songs in had to stop and take off his jacket, saying "We're gonna slow down the pace, before I have a fucking heart attack". We thought Tommy's idea of slowed down was still a pretty quick pace and he'd keep up with any of the other bands we'd seen that night. At 49 years of age, Tommy shows no signs of slowly down, and we're pretty happy about that.
We were also treated to a sweet acoustic mini set, sans amps and it was amazing how fast the crowd went quiet so they could hear. Tommy, an acoustic guitar, and a little red lighting set the mood very nicely. Great set to end out our Thursday night.
Tommy Stinson CMW 2016 Set List
Not This Time
Makes Me Happy (Perfect Cover)
It's a Drag
Never Wanted to Know
Bad News
Anything Could Happen
Making Of An Asshole (Perfect Cover)
Jesus Loves You
Don't Deserve You
Moment Too Soon
Breathing Room
Anybody Else
Zero to Stupid
Come What May
On The Rocks
Unfuck You
Nothin'
Light Of Day
Come To Hide
Alternative Monkey (Perfect Cover)
Motivation
Never Aim To Please (Bash & Pop song)
Friday Night Is Killing Me (Bash & Pop song)
MORE PHOTOS
Frankie Lee


Tommy Stinson