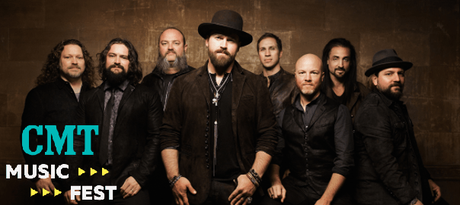 On Saturday, July 9 we're excited to see Zac Brown Band headline the stage at CMT Music Fest in Kitchener, ON. Like, really excited.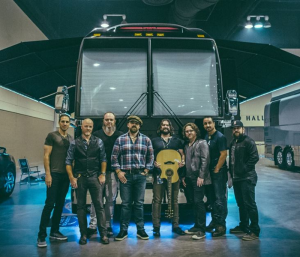 These guys are stars with a full catalogue of hits, and we have only ever heard very, very good things about their live show... but we don't want to say too much right now because we have broken things down into the top 5 reasons we're excited to see ZBB this summer.
Also, because this is a big deal headliner we're talking about, we have our top 5 songs from Zac Brown Band a little further down in the post.
So check 'em out and leave a comment to let us know if you've seen Zac Brown Band, what your favourite song from ZBB is, or if we're going to see you in Kitchener at CMT Music Fest 2016!
5 Reasons We're Excited To See Zac Brown Band At CMT Music Fest
The Musicianship
The Zac Brown Band is just that, a band. To watch these guys on stage in videos and at award shows, and then listen to their records is to hear a set of musicians that are really good at what they do. The individual playing is tight and wonderful, and putting all of the pieces together is what has made them the headliners and superstars that they are in country music now.
We can not wait for the chance to hear some solos on guitars, fiddle, and drums when the band is on stage in Kitchener.
The Harmonies
We just mentioned how great the instruments sound together... but the voices are just as great.
Whether ZBB is singing something slow and sweet like Highway 20 Ride or they're having some fun with Toes, there's almost always more than one voice involved in the process. Having that many voices involved can get dicey - especially when you're using the band and not hired gun backup singers. But these boys get it done, and sound great, and we're looking forward to hearing them nail it all.
The Covers
We haven't seen ZBB live, but we've seen the videos on YouTube and they're awesome. Covers of Rage Against The Machine's Killing In The Name Of, Metallica's Enter Sandman, Pearl Jam's Black and Charlie Daniels' Devil Went Down To Georgia have crowds on their feet and into the show. It's true that 3 of those 4 songs aren't country - but the new generation of music fans know them and love it!
The Energy
Those videos we talked about, plus other live clips of ZBB playing their own songs continuously show fans singing and jumping and generally just going all out - we freaking love that. The vibe that live music brings is undeniable and when the crowd is into it, as we expect they will be, it's amped up even higher.
We're Fans
Since Chicken Fried hit our radios in 2008 Zac Brown Band has been on our radar, and now the chance to see them and cross the band off of our list is pretty damn exciting. If you see us don't be scared to join in on our sing along, it's going to be loud and a whole lot of fun.
thereviewsarein.com's Top 5 Zac Brown Band Songs
Chicken Fried
Highway 20 Ride
Colder Weather

Sweet Annie
Did You Know: CMT Music Fest performer Meghan Patrick's dog Annie is named for this song. True story!

Bonus: w/ Dave Grohl Day for the Dead