Do you live in or near Denver and have CLL or know someone who does? There is a meeting scheduled that might be a great help on Oct 25. Bruce Wright will be there and he is an incredible spokesperson on behalf of CLL Support groups.

Here is the link:


http://cllsociety.org/docs/BCO_LPOP_CLL_EventFlyer_DenverCO_082216.pdf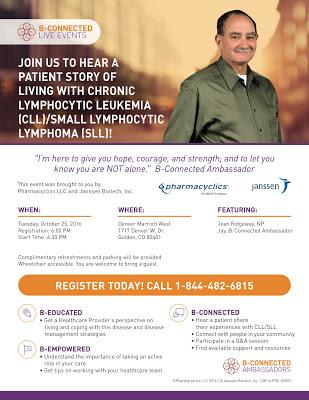 I am sharing this as the registration has been low and the meeting might be canceled.

If you want a personal response, or just want to stay in touch, please email me at [email protected] I have no other way of contacting. Thanks. Stay strong. After all, we are all in this together. And please visit our website: http://cllsociety.org for the latest news and information.