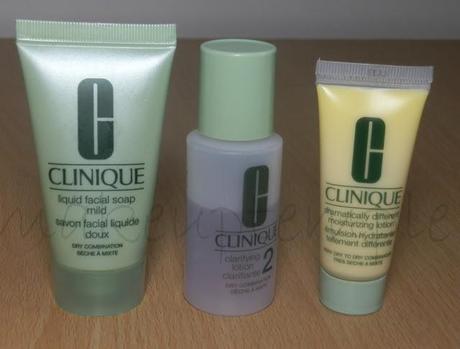 To be honest, I have been using any Clinique Skin Care Products for almost over 10 years.  I am not a great fan of Clinique Skin Care.
CLINIQUE LIQUID FACIAL SOAP MILD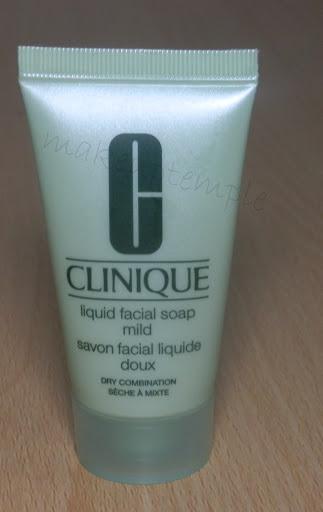 It is a liquid soap wash for every day use, it cleans up simple makeup but it is not good at removing heavy makeup, like if you are wearing a long lasting foundation, or if you have a powder on than you need a deep cleaning facial wash. 
It makes my skin pretty dry (just a quick reminder this for dry to combination skin and I have oily skin) so it suppose to give the vice versa effect.  I did not have any rash problems for it caused any allergies, or I got red spots.
But I actually noticed that my skin looks much brighter.
Clinique Clarifying Lotion

My skin was mocked up by using alcohol free, organic, lotions, I had few acne's waiting to come up on my skin for so long, and nothing was helping them to come up so that i can use something to dry them and get rid of them completely, This toner did. It cleans up much better than high rated organic lotions, I was always a great fan of alcohol based toners as it is good for oily skin. This lotion helps clear up the skin and you see the difference right away.
Clinique Dramatically Different Moisturizing Lotion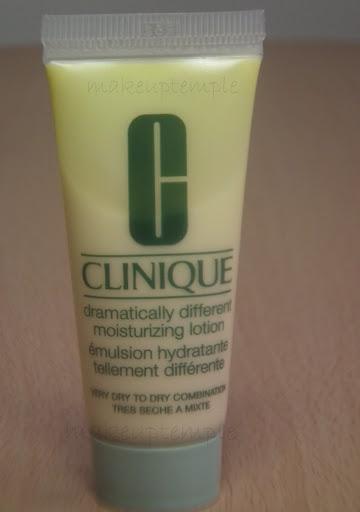 It is good for a daily moisturizer but yet not enough to keep your skin conditioned for long time, You have to use supporting products, One of the worst moisturizers I have tried, it tends to disappear into my skin, it feels like i am not using anything but I do, and I do not even have dry skin. :(
As a result Clinique is still the same old Clinique,
This is a PR Sample and you are reading my honest reviews as always.