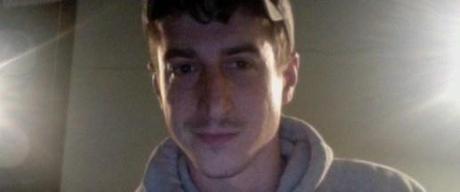 Image from Huffington Post.
After suffering from Post Traumatic Stress Disorder following a 15 month deployment to Iraq, retired Army Sergeant Tony Macie has finally found peace and solace following his partaking in a court authorized clinical study that administered MDMA to its patients.
Macie recently completed a Reddit "Ask Me Anything" (AMA) thread in which he answered questions about his MDMA treatment and how it helped to cure him of PTSD.
MDMA is the psychoactive ingredient of the more commonly known drug named Ecstasy. The federal government lists MDMA as a Schedule One drug, which means that according to the government, it has no possible medical use.
Contrary to what our nation's politicians seem to think of the drug, Macie went into great detail in his AMA thread explaining how MDMA worked to improve his life when no other medicine or therapy could.
"After being accepted as a participant and receiving the treatment, I am proud to say that I am no longer on medications, I am able to more fully live my life, and my relationship with PTSD has changed completely," Macie stated in his opening description.
When one redditor asked how the drug was administered, Macie said he was given a 75mg dosage of MDMA and he would lie down with eyeshades on and headphones that played "shamanic drumbeats". For upwards of an hour, Macie would lay silently and "[enjoy] the quietness of my normally hyper vigilant mind."
According to Macie, MDMA not only allowed, but also encouraged him to review and process all of the troubled memories he had garnered from his combat deployment during "The Surge" in Iraq. The drug apparently helped to teach him how to deal with all of the trauma that he had experienced.
What is most interesting about his account is that he had previously undergone all of the standard treatments such as traditional therapy and anti-depressants to no avail. In fact, after a series of such treatments had failed to at all improve his PTSD, he was listed by the VA as "treatment resistant."
Tony Macie's story, that of a bone fide war hero who suffered from PTSD as a result of his service and was successfully treated with an otherwise banned substance, certainly throws a monkey wrench into the debate regarding the legalization of certain drugs.
After two states have legalized marijuana and for the first time, the majority of Americans support its legalization, it only seems likely that we will see the widespread legalization of that particular drug sometime in the near future.
However, as more scientific studies are completed that prove the medicinal uses of psycho hallucinogenic drugs such as MDMA, and more stories such as those of Sergeant Tony Macie are brought into the public spotlight, it is very possible that legislation seeking the legalization of these drugs will make its way through state governments as well.