So far, vaccines approved in the United States have been able to resist mutations of most concern in SARS-CoV-2, but the rapidly multiplying variants have researchers questioning whether a mixture of vaccines could help. protect against unknown threats.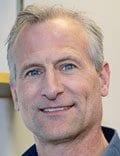 According to Ross Kedl, PhD, of the University of Colorado at Aurora, the combination of different vaccine platforms - known as the heterologous primary stimulation strategy - likely improves immunity.
The strategy has been used in animal studies for decades, "and it is well known that this promotes a much better immune response than when immunized with the same vaccine twice," he said. Medscape Medical News.
The efficacy has also been demonstrated in early human studies. An Ebola regimen that consisted of an adenovirus vector, similar to the AstraZeneca COVID vaccine, and a modified vaccinia virus vector showed promise in a phase 1 study. And an anti-HIV regimen that consisted of combination of a DNA vaccine, similar to the Pfizer and Moderna mRNA vaccines, and another viral vector vaccine gave encouraging results in a proof-of-concept study.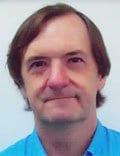 In fact, the heterologous prime-boost concept has been used in HIV trials for 25 years, said John Moore, PhD, of Weill Cornell Medical College in New York, whose pre-pandemic experience was HIV research. .
There is a lot of evidence to show that mixing these platforms is safe, he said, but in the case of HIV, "it has not been shown to be beneficial."
This problem has more to do with the complexity of HIV than with the failure of research. "The reason HIV vaccines don't work and COVID vaccines," Moore explained, "is because HIV is incredibly difficult to vaccinate, whereas for COVID it turns out it's pretty straightforward. . "
In the field of HIV, the most common strategy is to prime with a viral vector, such as adenovirus, and then to stimulate with a protein or DNA. There have been very few HIV mRNA testing to date because the technology is so new.
But "there is a lot of evidence that these strategies make sense" for COVID-19, he stressed. It is possible that a first push will increase efficacy, "but the only way to do that is to get safety data and then efficacy data."
A strong vaccine cocktail
One such trial - the first of its kind - is underway in the UK, where researchers are examining immune responses in patients who receive a dose of Pfizer mRNA vaccine followed by a dose of AstraZeneca adenovirus viral vector vaccine, or vice versa, at 4 and 12 week intervals.
Another trial is testing the AstraZeneca adenovirus viral vector vaccine in combination with Russian Sputnik V, another viral vector vaccine.
Results from both trials are expected in about 2 months and could provide clues to those who wish to mix vaccines other than those being tested.
In general, a stronger antibody response increases the body's ability to cope with more resistant variants.
"Suppose an mRNA vaccine was followed by a protein vaccine, such as Novovax, and which gave a substantial increase in antibody titers. This increase would be beneficial in treating the variants. We don't know, but it is. is a smart thing to try, "Moore says.
However, he warned, no one should be trying to get a mix of hits on their own.
Guidelines from the Centers for Disease Control and Prevention say vaccines "are not interchangeable" and caution that administration of two doses from different vaccine manufacturers should only be done in "exceptional situations."
CDC warns against mixing
"There is absolutely no safety reason to think mixing would be a problem," Moore said, "but there are no guidelines or data on heterologous augmentation."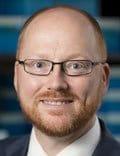 And currently, there is no need to make the three vaccines approved for emergency use in the United States work better, Buddy Creech, MD, MPH, director of the Vanderbilt Vaccine Research Program told Nashville, Tennessee.
The three approved vaccines - Pfizer, Moderna and Johnson & Johnson - are almost 100% effective in preventing hospitalization and death from COVID-19, he added.
"We can learn that there is a slight difference in the durability of the response between them," Creech said, but "we haven't done that yet".
Yet there are reasons to test vaccine combinations: to increase the flexibility of the global vaccine supply; to provide a safeguard for people who discover they are allergic to a particular vaccine; and to provide protection against a particular mutated virus.
The trials will also test combinations of existing vaccines with versions from the same manufacturer modified to combat particular variants.
The Phase 1 trial of a new Moderna vaccine targeting the South African variant B.1.351 was announced last week. Researchers will evaluate different combinations - the original vaccine with a variant booster, the variant vaccine followed by a variant booster, and a half-and-half mix of the original vaccines and variants for both doses - said Creech, who is one of the principal investigators of the trial.
Mixtures could also occur on all platforms, he said. If someone was vaccinated by J&J and a variant erupted, it would be easier to make an mRNA vaccine against the variant. A reasonable approach would be to boost a J&J vaccine with a Moderna or Pfizer vaccine developed to target this variant.
"It would be nice to understand and define what it feels like to have been dosed with the J&J and then boosted with another," he said.
However, there does not appear to be an inherent biological benefit to mixing vaccines from different platforms, Creech said.
"Basically when we turn your muscle cell into a factory to make this vaccine, we generate phenomenal vaccine responses and we generate fantastic immunity while having a very favorable side effect profile," he said.
The end goal is the same for mRNA and viral vector vaccines: vaccinated people will produce the spike protein in their muscle. This spike protein will look the same because vaccines start with the same genetic sequence.
But, Creech asked, "is there any benefit to delivering this sequence in a fat bubble - the lipid nanoparticle with the mRNA vaccine - or as an unrelated virus, like adenovirus in vaccine vaccines?" viral vector? has an advantage over the other. "
For now, the COVID-19 vaccine field is experiencing "a lot of contingency planning" whether or not people need different products or boosters or a vaccine for a particular variant, he said. Explain.
"We've seen this happen with the flu," he said. "Every year you can't remember the brand of vaccine you got last year. It is because we have integrated these contingencies. There will be a lot of flu shots every year, but we don't know which manufacturer will get the most out of them. We may have to get to this point with COVID. "
In a few months, the results of the interim trials should help determine whether combinations of vaccines from different platforms are effective.
"Ideally, we would have started this last year, but the priorities were different," Moore said. "The priority was to get the vaccines tested and released. We're in a different phase now, where you can plan and set things up for the next generation of experiments."
Marcia Frellick is a freelance journalist based in Chicago. She has previously written for the Chicago Tribune, Science News, and Nurse.com, and was an editor for the Chicago Sun-Times, the Cincinnati Enquirer, and the St. Cloud (Minnesota) Times. Follow her on Twitter at @mfrellick.
Follow Medscape on Facebook, Twitter, Instagram and YouTube

https://www.medscape.com/viewarticle/948921?src=rss