Cleve West will be making his mark at the 2014 RHS Chelsea Flower Show.  With his award-winning talent and expertise associated with the M & G Garden, it's no doubt that this feature will attract countless visitors to the show.
Cleve West has been designing gardens since 1990 and has his very own studio in south-west London where he plans and creates everything from contemporary designs to country-style landscapes.  While focussing on aesthetic appeal, Cleve also works hard to keep the design practical while encourage the local wildlife to make themselves at home as well.  It is no wonder that his garden designs have won numerous awards at the annual Chelsea Flower Show over the years.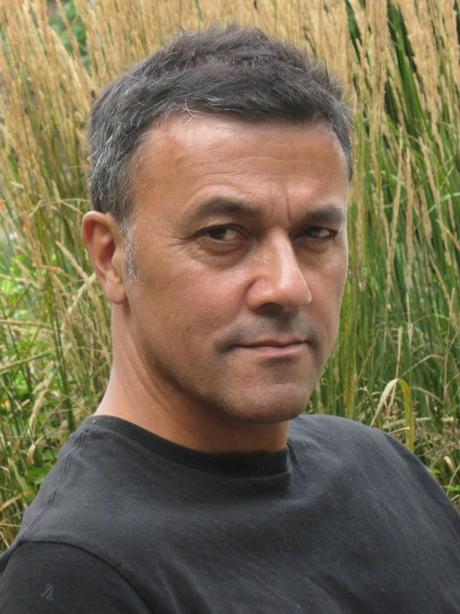 photo: ProLandscaper
As for this year, the design will be that of a paradise garden.  According to Cleve, a paradise garden is "a refuge from the hostility of the desert landscape" and from a design perspective, "you're looking for shade; you're looking for water; you're looking for scent, flowers, colour, herbs, food even".  Cleve sees it as a kind of transitional space where you can take a seat and enjoy the relaxing sounds of the water and he hopes that it will be a quieter space amidst all the chaos of the Chelsea Flower Show.
Cleve's M & G Garden design includes water flowing from a tall, octagonal fountain.  The fountain itself is made from Bath limestone.  The roots of the Tree of Life are engraved in the stone wall panels that surround the garden.  The metaphor that he is creating with this aspect of the design is that the roots of English gardening lie in ancient history and Cleve feels that gardening history is certainly worth celebrating and remembering.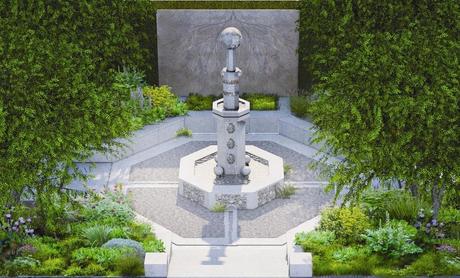 photo: AlternativeEden
The four trees planted around the fountain represent the four elements: earth, water, air and fire.  Other plants have also been included as a treat for the senses and to offer visitors the joy of sweet smells as they enjoy a break away from the busy show.  Some plants to look for in this garden include English Yew, Hairy Canary Clover, Rosemary, Bear's Breeches, Silver Mound, Purple Toadflax, Fennel, Mint and Thyme.
The garden, sponsored by M & G Investments and designed by Cleve West, was built by Swatton Landscape.  Visitors and enthusiasts should keep an eye on this particular design since it is sure to attract a fair amount of attention and will possibly win Cleve yet anther prestigious award.