Another installment of the column where we weed through the piles of vinyl in my office together to decide what stays and what goes.  Is it a keeper or a tosser?
Chosen randomly from my "To Spin" stacks . .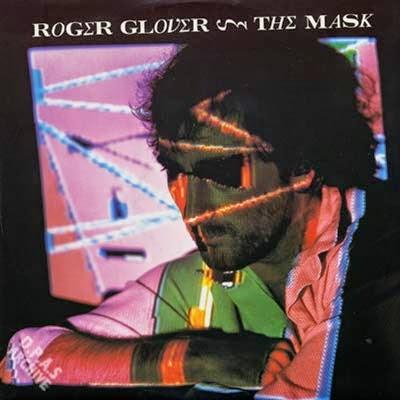 Roger Glover - The Mask b/w You're so Remote
I got nothing but big respect for Roger Glover.  From his playing with Deep Purple and early Whitesnake to his production work. The man is legendary and a vastly under-rated bass player and force behind Deep Purple.  Having said that, the 80's weren't necessarily a good time for legendary musicians to release solo material and The Mask sounds like a product of it's time.  Overly produced, thick with dated effects, synthed drums, etc. If anything it sounds like a Peter Gabriel outtake or something that coulda been found on a Phil Collins or Mike and the Mechanics album.  It's lost all the analog power that made his music so memorable.  Flip side (You're so) Remote suffers much the same, but fills some gaps with some tasty bass work and some jazzy textures.  And through it all, Roger proves to be a better vocalist than I ever imagined he'd be.  Still, it's all watered down, lacking passion, bland and strangely soft rock for a guy who spent his life rocking out.
There's no reason Roger should be embarrassed by this blip on his resume.  It was the 80's after all, and excess was everywhere.  Still, it's really a product of it's time and simply doesn't hold up very well to my ears.  Sorry Roger, I'll grab a Purple album to remember you by.
Verdict - Tosser.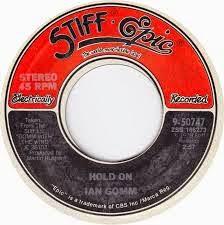 Ian Gomm - Hold On b/w Another Year
For some reason I seem to have every version of this song ever pressed.  I have the 12" LP that the song came on, the 12" single version and the 7" single.  With all that, you'd think I loved the song.  Not really, in fact, I barely know it.  I think I picked it all up because it was on Stiff and I'll usually buy any Stiff record I find.  So let's finally spin the disc shall we.  Hmmm, pretty good, mellow, 70's MOR pop.  Not bad, a nice sax, smooth in all the right places, but pretty bland for something coming from Stiff Records.  Turns out he was  was the rhythm guitarist for Brinsley Schwarz from 1970 to 1974, and co-wrote "Cruel to be Kind" which explains the Stiff Records connection.  He also was named "Best Rhythm Guitarist" by NME in 1971 which is hard to believe by what's on display here.  Not that he's bad, but there's simply very littel guitar to get excited about. .Flipside, "Another Year" is actually a step down -- a very mellow, acoustic guitar ballad, like Al Stewart but without the quirky charm.
So, this was actually a great pull, because not only am I gonna toss the 7" but I think I'll toss that 12" also, especially since the songs are all on the album.  Two for the price of one.  Good stuff.
Verdict - Tosser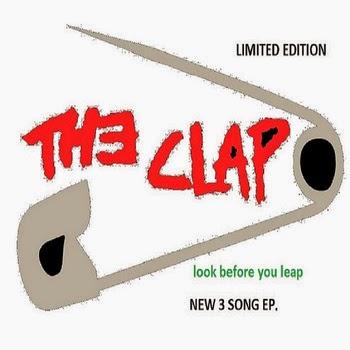 The Clap - Look Before You Leap b/w Impersonal/ What I Saw in You
Now this is more like it.  Old school, UK-inspired punk rock with an ear towards some good hooks and buzzsaw guitars.  Nothing ground breaking here, but then punk doesn't have to be.  It just needs power, passion and attitude.  And the Clap bring all that in spades in this slice of juiced-up Punk snot rebellion.   The two cuts on the flipside keep the phlegm party going with a sneer and safety pin piercing.  "You are so Impersonal" rages against our societies rampant immersion in texting, Facebooking, snapchatting, etc . . . rather than communicating.  "You never want to talk to me!" they rage over a grinder of a guitar riff.  "What I saw in You" is pure, dead relationship venom, revved up to punk speed.
The Clap sent this one in for review (I think) and I'm glad they did.  If you're an old school (Black Flag) punk fan, you'd do good to find this 3-song EP.  Damn good!
Verdict - Keeper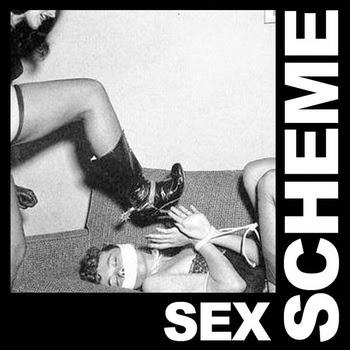 Sex Scheme - Dog Slut/Feel Me b/w Eat It/Mexico City
This one came in as a submission with a print out of their Craigslist ad -- "Shit band looking for beginner guitarist -- We're looking for someone who just started playing or somebody who wants to play in a band but doesn't want to waste much time learning chords and scales.  It doesn't really matter if you're good or not.  Just make your guitar sound like somebody dying.  Kicked out of other bands is a plus."
Let me be the first to tell you, they found that guitarist.  The painful squeals that emit from the guitar during" Feel Me" definitely sound like something dying.  Not necessarily a person, perhaps a warthog? Perhaps after being branded and ridden like a pony by ADD children all day?   Whatever, the guitar wails from this 7" are twisted, angular distortions of anguish . . . and damn perfect.  Kinda an Andy Gill Gang of Four flavor that spikes the otherwise darkened, destructo punk that the Sex Scheme specialize in.  They list Stooges, The Birthday Party, Suicide as influences.  Sure.  Like it matters.  I'd toss in Gang of Four and Velvet Underground for the fun of it, but who cares.  It's incredibly dark and tortured like being burned at the stake while screeching your final curses to the world.  Post punk distorto madness for some slimy underground club full of meth and heroin addicts, gangrenous piercings and toilet vomit.  Perfect.
Verdict - Keeper
--Racer