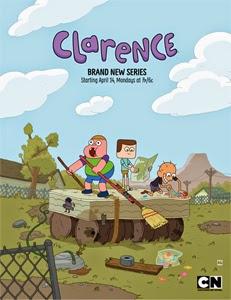 My 10-year-old boys recently had the opportunity to view the first two episodes of Clarence, the newest original animated comedy series from Cartoon Network, which premieres Monday, April 14 at 7:00 p.m. (ET, PT). Clarence is an optimistic, spirited, lovable boy who sees the best in all things and wants to try everything -- because everything is amazing! Celebrate the best of childhood -- epic dirt fights, awkward crushes, trampoline combat, sleepover pranks and secret tree forts -- all through the eyes of Clarence.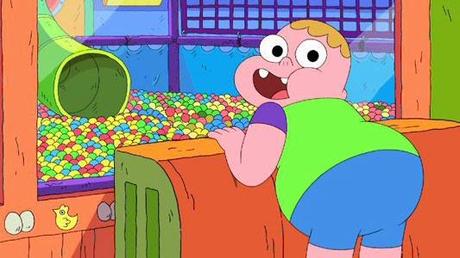 Clarence's novel perspective transforms nearly any situation, however mundane, into the best day ever. No matter what happens, good or bad, nothing brings Clarence down. Clarence shares his adventures with his remarkable group of friends and family. His two best friends include the scrappy Sumo and cautious Jeff. Keeping Clarence contained is the responsibility of his sassy and patient mom Mary and her laid-back boyfriend Chad. Set in Aberdale, a charming small town, Clarence's stories are inspired by the triumphs and tragedies of childhood -- although, in Clarence's hands, these stories always veer off the main road, if not off the map entirely!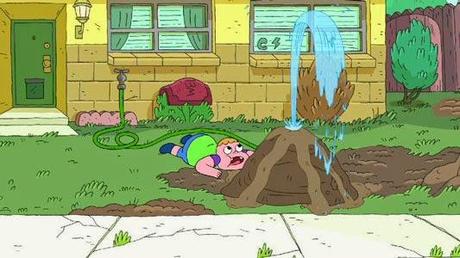 So, what did my boys think of Clarence? When asked to describe the show, they told me it was "funny" and "awesome"! Whenever I stepped into the other room, I kept hearing them break out into wild laughter! I think that Clarence is going to become their new "must-watch" show. I hope you and your kids will check it out on Cartoon Network!