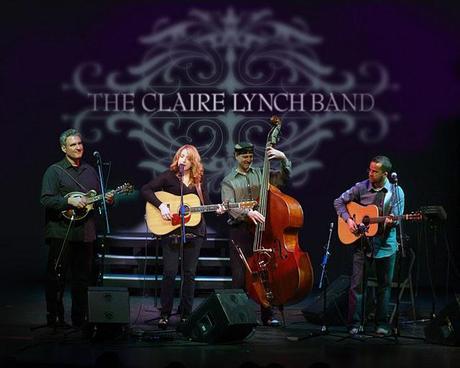 Claire Lynch Band and Trio's New England Tour, 4/7-10
Two-time IBMA female vocalist of the year Claire Lynch is bringing her trio and full band to New England in April.
Tuesday, Apr. 5, some time between 7-8pm
Worcester, MA, WCIW-fm
Interview on "In the Tradition", 91.3fm, streaming at
www.wcuw.org
http://www.facebook.com/event.php?eid=145864168807382
Thursday, Apr. 7
Bucksport, ME - CLAIRE LYNCH TRIO
Alamo Theatre
www.oldfilm.org/content/alamo-theatre
Friday, Apr. 8
Brownfield, ME - CLAIRE LYNCH BAND
Stone Mountain Arts Center
http://www.stonemountainartscenter.com/ArtsCenter
Saturday, Apr. 9
Andover, MA - CLAIRE LYNCH TRIO
Crossroads Coffeehouse Concert Series
www.crossroads-coffeehouse.org/
Sunday, Apr. 10
Newton Centre, MA - CLAIRE LYNCH BAND
Stoddard Performance Hall
http://ants.tix.com/Event.asp?Event=347787
From ChattanoogaBridge.com - December, 2010
A glorious singer and a stellar songwriter,.. back with a vengeance the past several years with an amazing band. This phase of her career received an exclamation point when she was awarded the IBMA's female vocalist of the year for 2010.
See Claire's website - http://www.clairelynch.com/ and the venue's sites for additional information.