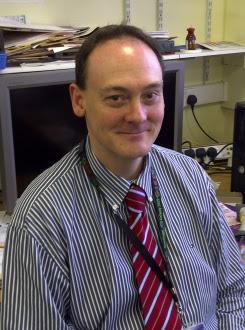 Dr. Ben Kennedy
On Saturday, December 17th, we'll be at the 2nd Annual Post-ASH CLL Patient Forum at City of Hope Medical Center in Duarte, CA. If you can make it, we'd love to see you there. You can access the flyer below and pre-registration is requested. We look forward to seeing you there!

Flyer: 
http://www.cllsociety.org/docs/2016%20COH%20Post-ASH%20Patient%20Forum%20Final.pdf
Pre-registration: 


https://2016cllforum.questionpro.com/


Today we are posting an audio interview (and accompanying transcript) with Dr. Ben Kennedy who I spoke with during the 2016 CLL Horizons meeting in Belgrade Serbia a few weeks ago. We talked about how CLL affects our immune systems in addition to being a blood cancer. 

You can access that interview here.

http://cllsociety.org/2016/12/immunogobulins-and-ivig/
The next issue of The CLL Tribune will be coming out the week after Christmas. We're busy editing, and doing the layout and putting on all the finishing touches. We'll also be sharing the poster from ASH that many of you contributed to in our Q1 2016 Reader Poll. Stay tuned!

Newly-Forming CLL-Specific Support Groups

We are organizing some CLL-specific support groups in a variety of cities. Some of you may have attended a CLL educational meeting in that area, or just be interested in joining a support group. Click on the City to sign up and tell us about your preferences as we work to get them started. We appreciate those who expressed interest and have already completed the survey.

Bloomington, MN

Boston, MA

Cleveland, OH

Denver, CO

Long Island, NY

Madison, WI

Metairie, LA

Orlando, FL

Phoenix, AZ

San Francisco, CA

In the meantime….

Stay strong.

We are all in this together.

Brian Koffman, MD




12/12/16

If you want a personal response, or just want to stay in touch, please email me at [email protected] I have no other way of contacting. Thanks. Stay strong. After all, we are all in this together. And please visit our website: http://cllsociety.org for the latest news and information.