A few week's ago I was searching on TradeMe for some #crueltyfree blushes (I'm a blush and lipstick girl) and I found a Seller who I've bought from before selling City Color.
City Color are a Canadian brand. Firstly, I googled them to be sure they're cruelty free and as they look absolutely stunning and were affordable I decided to buy two of the four blushes listed.
Secondly, I love the colour's in this palette and I also like they're in flower shapes. It's very cute, totally right up my alley in term's of packaging, colour's, design, affordable and cruelty free. I like that they have four different shades in one blush so here are the pictures/swatches of Blossom.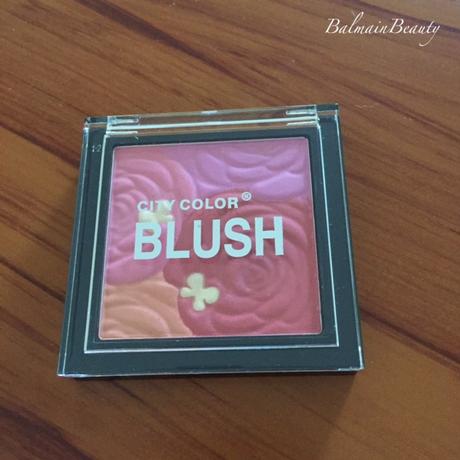 The two little flowers/bows contain glitter and even though I'm a magpie for glitter I'd probably dip a small brush and use on top of the blush color as a highlight and not over the entire area where I've applied blush but it'd depend on what look I'm going for. I think it'd be perfect for a night time look!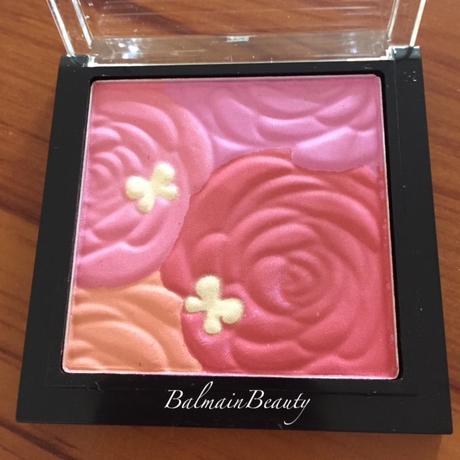 This was quite hard to photograph so I apologize for the slight blur but in term's of pigmentation this one's gorgeous. The flowers/bows are an overspray so I don't anticipate it lasting too long but that's okay. I love using the same blush all week, feeling good about the application and how it look's after a few hour's, plus seeing the product being used-up in the pan. Nothing thrill's me more than when I've hit pan (as long as I have a backup)!
For the swatch below I swirled my finger through all the flower's and I'm pretty happy with the result.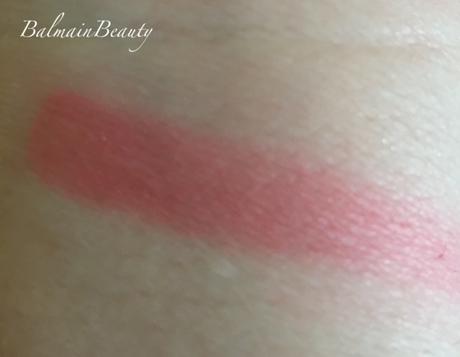 All photos taken by me without using a filter and taken with natural lighting.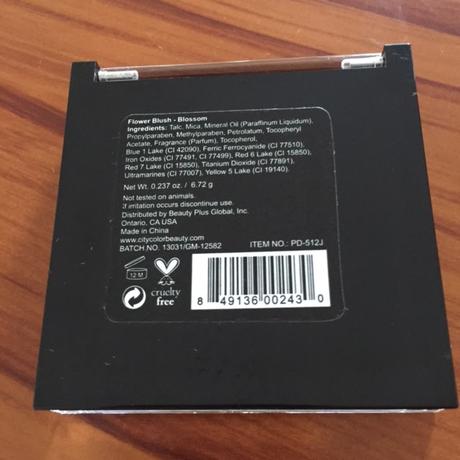 Overall very impressed with my first City Color product. I'm looking for other product's to try!
Have you tried City Color before? Pop any recommendation's down below.If you have any City Color review's, please also pop your link's below.