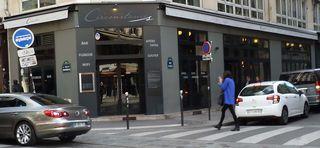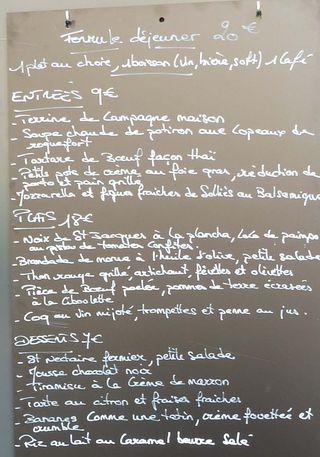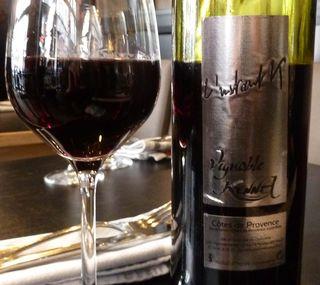 6.6, Circonstances, 174 rue Montmartre in the 2nd, 01.42.36.17.05, closed Monday nights and weekends, (Metro: Grands Boulevards) has seen the gang from Caractères leave for elsewhere in town and that of D'Hier et d'Aujourd'hui in the 17th (which I took quite a shine to and not to be confused with Le 122: Bistrot d'Hier et Aujourd'hui, 122, rue de Grenelle in the 7th which I also love) take over and the food is better than ever.  The menu is much bigger, the wine list more impressive and the place much spacier.  NB Apparently they also do tapas at nite.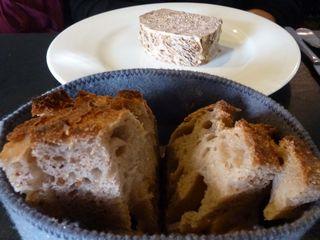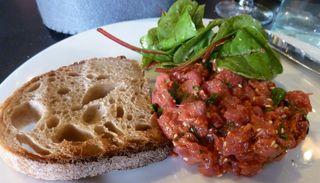 My dining partner, who has a quick, decisive manner looked paralysed - "I cannot decide between 5 things" "You go ahead, I'll pick what you dont."  OK.  I ordered, then she said 'Oh, I wasn't even considering those."  So over on the shelves of wine was a sign that said for take out a "Terrine de la maison - 36 E."  "Must be good" says she,"I'll have it."  And I thought ot was spectacular, she less so, maybe I'm deprived of such.  And I had the Tarte of beef Thai-style, fresh cut, good product, spicy, oh Boy!  With superior bread.  Superior!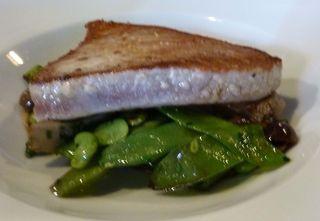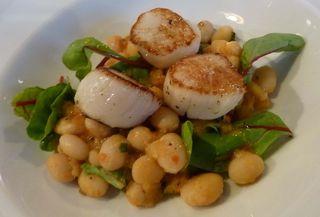 Then she had the tuna with artichokes which I a non-cooked tuna guy thought was good but I much more liked my scallops a la placha with beans like you ordinarily only get in Milano.  First rate!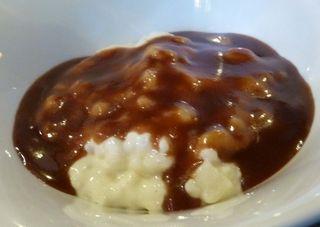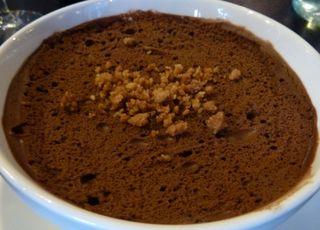 Finally she had the rice pudding with caramel beurre sale (about as good as it gets) and I had the chocolate mousse was equally impressive.
Our bill with a bottle of wine and no bottled water but two coffees would have amounted to 90 E a couple had I not insisted on a small dessert wine.
Go?  Unreservedly.  I mean reserve, fast.